No One Can Get Enough Of Serena Williams Twerking In Beyoncé's 'Lemonade'
24 April 2016, 09:27 | Updated: 24 April 2016, 09:29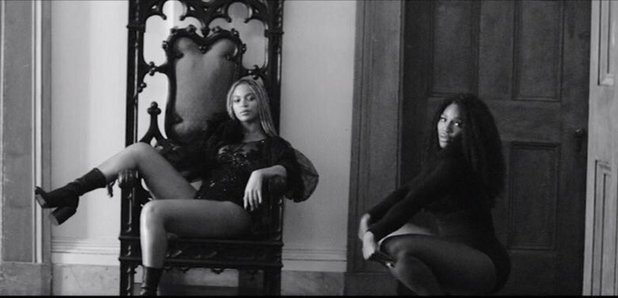 Check it out.
Last night Beyoncé dropped her sixth studio album 'Lemonade' on Tidal after premiering it in a one hour special on HBO.
There's much to discuss, including 12 new songs, 12 new videos, some questionable lyrics about Jay Z's potential infidelity and some powerful lyrics about civil rights and feminism.
But before we get to all of that, here's a special mention for Serena Williams, who makes a cameo appearance in 'Sorry', twerking alongside Bey.
Serena Williams twerkin in the new Beyonce video pic.twitter.com/x08no9gjpw

— WORLDSTARHIPHOP (@WORLDSTAR) April 24, 2016
Serena Williams better twerk next to Bey! #Lemonade pic.twitter.com/sBJlNgwS3S

— Essence Magazine (@essencemag) April 24, 2016
The video has made the internet go into meltdown.
Serena Williams got chosen by Beyoncé like she got touched by God and all that was left was a pile of empty clothes on earth

— Matt Bellassai (@MattBellassai) April 24, 2016
Twerking with Serena Williams is goals personified. #LEMONADE

— Janet Mock (@janetmock) April 24, 2016
& YAS TO SERENA WILLIAMS

— Annie Drea (@AnnieDreaXO) April 24, 2016
Serena Williams tryna make me question my sexuality. #Lemonade

— Maya (@themaine4_ever) April 24, 2016
When you see Serena Williams in Lemonade and lose all use of your motor skills.

— DAME SHIRLEY BUSSY (@chakra__khan) April 24, 2016
Beyonce turned Serena Williams into a hip hop honey and back up dancer, what kind of witch craft does this woman posses?

— Cameron Giles (@Jay_SaidIt) April 24, 2016
SLAY, Serena.