Sanaa Lathan Identified As Actress Who Bit Beyoncé, According To Reports
28 March 2018, 10:55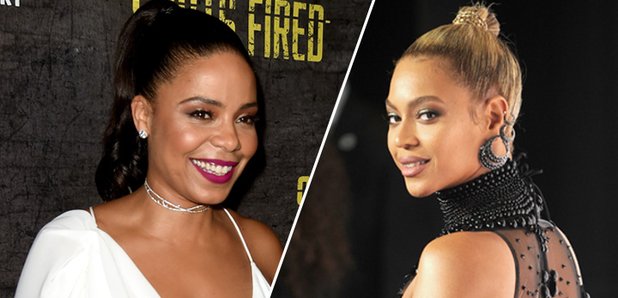 Lathan previously denied biting the R&B singer.
Sanaa Lathan is the actress who bit Beyoncé in the face, according to TMZ.
Following intense speculation, the report claims that multiple sources disclosed to the publication that Tiffany Haddish has told multiple people the culprit is Lathan.
According to the report, one source said that the bite was not "aggressive", but rather "playful and noninvasive". However, it still managed to catch the 'Lemonade' singer off guard.
Haddish sent the Internet into full sleuth mode this week after the 'Girls Trip' star said that an actress bit Beyoncé in the face during an afterparty at one of JAY-Z's concerts in December.
Lathan was highlighted as a possible culprit after a rumoured guest list for the party was compiled online, showing her to be in attendance. Haddish had previously confirmed that the 'biter' was an actress.
In addition, an anonymous tipster claimed that Haddish had told the biting story during a stand-up comedy show in January, where she revealed the culprit used to date French Montana. Lathan dated Montana last year.
well well well an anonymous #WhoBitBeyonce tipster, let's celebrate that! pic.twitter.com/5By4UzS0zi

— hunter harris (@hunteryharris) 27 March 2018
In an effort to debunk the rumour, Lathan took to Twitter to claim that she did not bite Beyoncé. She added that, if she did, it would have been a "love bite".
Lathan is yet to add any further comments following TMZ's report.
Beyoncé has not responded to any reports.
Y'all are funny. Under no circumstances did I bite Beyonce and if I did it would've been a love bite

— Sanaa Lathan (@justsanaa) 26 March 2018