Beyoncé To Perform 'Glory' With Common And John Legend At 2015 Grammy Awards
5 February 2015, 11:41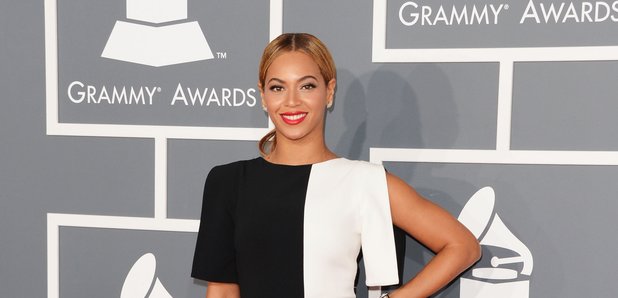 One year on from her iconic 'Drunk In Love' performance, Beyoncé is returning to the Grammys stage.
Update
Earlier this week Billboard reported that Beyoncé would return to the Grammy Awards stage this year to perform a special 'Selma' tribute.
At the time Bey's camp didn't confirm the rumours, but in a new interview 'Glory' singer Common has confirmed that Beyoncé will perform the Oscar-nominated song alongside himself and John Legend.
"We do have an incredible introduction to our performance," Common told US Weekly. "A segue into our song 'Glory,' as a tribute to 'Selma', being done by the great Beyoncé. That's one of the greatest talents you can have, helping us segue into it. To co-create a performance with someone like her. It's good."
Beyoncé will reportedly take the stage solo to perform 'Take My Hand Precious Lord' before transitioning into 'Glory' at the event this Sunday evening.
03/02/15
Reports suggest that Beyoncé could be returning to the Grammys stage this year to perform as a part of a special tribute to Oscar-nominated film 'Selma.'
John Legend and Common, who recorded the 'Selma' soundtrack song 'Glory,' are already confirmed to perform at the event taking place in Los Angeles this weekend. Billboard claim that the Queen Bey will perform during the telecast, although reps for the Recording Academy and Beyoncé have no responded to their request for confirmation.
Beyoncé has been nominated for six awards at this year's ceremony, including 'Best R&B Song' and 'Album Of The Year,' which she will go head to head with artists including Sam Smith to win.
Last year saw the 'Partition' singer team up with husband Jay Z at the Grammys for their first live performance of 'Drunk In Love' together.