Beyonce Killed Her Performance At Made In America Festival
7 September 2015, 10:06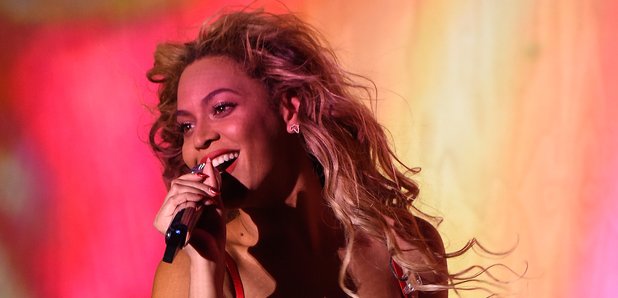 Bey performed her biggest hits and showed off some amazing dance moves.
Beyonce headlined the Made In America festival over the weekend and absolutely killed it.
The singer, who celebrated her birthday on Friday (4th September), performed to an audience of over 70,000 with a combination of hits and amazing dance moves.
The overall themes of her show were independence and girl power, which have now become a staple in Bey's sets.
Alongside her Chimamanda Ngozi Adichie salute, she also quoted UFC Champion Ronda Rousey's now famous 'Do Nothing B*tch' speech, before performing 'Diva'.
"Listen, just because my body was developed for a purpose other than f*ckin millionaires doesn't mean it's masculine," she said.
"I think it's femininity bad-ass as f*ck because there's not a single muscle on my body that isn't for that purpose. Because, I'm not a do-nothing b*tch."
As well as performing her biggest solo singles such as 'Drunk In Love', '7/11' and her Fifty Shades Of Grey version of 'Crazy In Love', Beyonce also performed Destiny's Child hits including 'Say My Name' and 'Jumpin' Jumpin'.
#MadeInAmerica #DestinysChild #Beyonce pic.twitter.com/42N7WP6UGk

— Allyssa Kaiser (@AllyssaKaiser) September 6, 2015
One of the highlights of the night was when Beyonce channelled the spirit of 'Yonce' and threw down some amazing dance moves to trap hits such as Future's 'Where Ya At' and 'F*ck Up Some Commas'.
Jay Z proved his was Bey's biggest fan on the night as he snuck into the audience and was spotted going crazy to Beyonce's performance, singing and dancing to '7/11' and '1+1' like no one was watching.