Beyoncé & Jay Z Tour Footage Hints That They Just Renewed Their Wedding Vows
7 June 2018, 10:39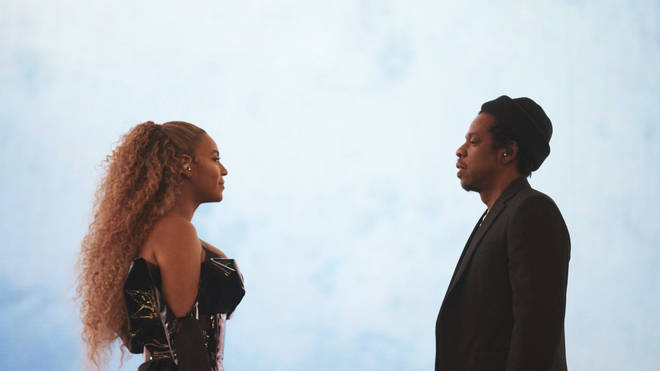 The couple recently celebrated their 10 year anniversary.
Beyoncé and Jay Z kicked off their hotly anticipated 'On The Run II' tour last night in Cardiff, and new footage appears to show the couple renewing their wedding vows.
During the concert, which took place at the city's Principality Stadium, fans took to social media to share images and videos from the event, giving us an inside look into the debut show of the tour.
At one point, the couple sing a duet of 'Forever Young' whilst footage of what appears to be a wedding ceremony plays on a giant screen behind them.
In the footage, Jay Z can be seen wearing a white suit alongside Beyoncé, who is wearing a white dress and a veil. They appear to be accompanied by children, who many assume to be Blue, Rumi and Sir.
The chart-topping pair celebrated their 10 year anniversary earlier this year after tying the knot in April 2008.
Elsewhere in the show, Beyonce and Jay Z surprised fans on the opening night of their tour by sharing pictures of young children rumoured to be their twins Rumi and Sir Carter.
Alongside messages reading "Love Is Universal' and 'Love Never Changes', Bey can be seen holding a young child in each arm. Following speculation, a rep later confirmed that the pictures were not actually of twins Rumi and Sir Carter.