Beyoncé And Nicki Minaj's 'Flawless (Remix)' Named Best Song Of 2014 By TIME
4 December 2014, 11:51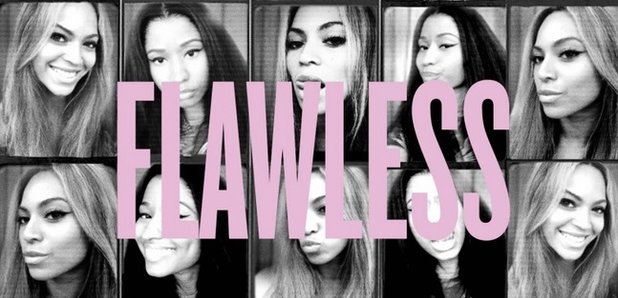 You don't believe who made their 'Worst Songs Of 2014' list.
First she made it into 'TIME's 100 Most Influential People' list, now Beyoncé's managed to top the 'Best Songs Of 2014' list.
Together with Nicki Minaj, Beyoncé's 'Flawless (Remix)' has taken the number one spot as their song of they year, beating Future, Pharrell, Pusha T and Casino's 'Move That Doh,' which came in at number three and Tinashe's ScHoolboy Q assisted debut '2 On' at number five.
TIME also listed the songs that they thought were the worst to be released in 2014, with Jason Derulo and Snoop Dogg's 'Wiggle' taking a spot at number six and Fergie, Calvin Harris, Iggy Azalea and Rita Ora also making the more unfortunate list.
See TIME's top 10 songs of 2014 below:
1. 'Flawless Remix' – Beyoncé feat. Nicki Minaj
2. 'Blank Space' – Taylor Swift
3. 'Move That Dope' – Future feat. Pharrell Williams, Pusha T, and Casino
4. 'Inside Out' – Spoon
5. '2 On' – Tinashe feat. ScHoolboy Q
6. 'Red Eyes' – The War on Drugs
7. 'Blockbuster Night Part 1' – Run the Jewels
8. 'In the House of Yes' – Mr Twin Sister
9. 'Talking Backwards' – Real Estate
10. 'Chandelier" – Sia
See Time's worst 10 songs of 2014 below:
1. 'Rude' – MAGIC!
2. 'Literally, I Can't' – Redfoo, Lil Jon, and Enertia McFly
3. 'Masterpiece' – Jessie J
4. 'Sun Daze' – Florida Georgia Line
5. 'All About That Bass' – Meghan Trainor
6. 'Wiggle' – Jason Derulo feat. Snoop Dogg
7. 'Summer' – Calvin Harris
8. 'Black Widow' – Iggy Azalea feat. Rita Ora
9. 'Brooklyn Girls' – Catey Shaw
10. 'L.A.LOVE (la la)' – Fergie