Beyonce And Nicki Minaj Perform 'Feeling Myself' For The First Time At TIDAL X Concert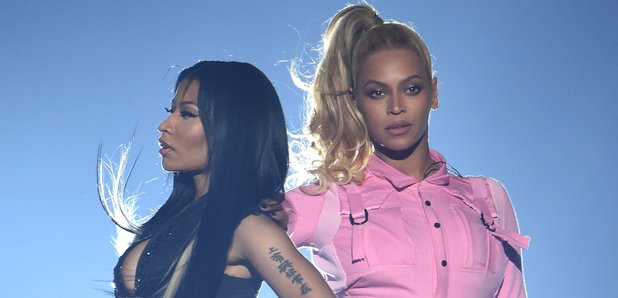 Nicki and Beyonce performed their hit single for the first time.
Beyonce and Nicki Minaj came together for a special live performance of their hit single 'Feeling Myself' at TIDAL X: 1020 Concert.
Performing the track live for the first time, Nicki took the lead while Beyonce joined in halfway through with a variety of fierce dance moves and attitude.
Watch clips from the performance below:
During the performance, the song was mixed into a sample of Travis Scott's 'Antidote' while Beyonce showed off her signature choreographed moves.
According to reports, Nicki and Bey spent five hours rehearsing together in a Brooklyn dance studio perfecting their performance.
Other artists to hit the stage at TIDAL's all-star benefit concert were Jay Z, Rick Ross, Lil Wayne, T.I., Usher, Nas, and more.