Watch Beyonce And Nicki Minaj Crack Up With Laughter Behind-The-Scenes Of TIDAL Concert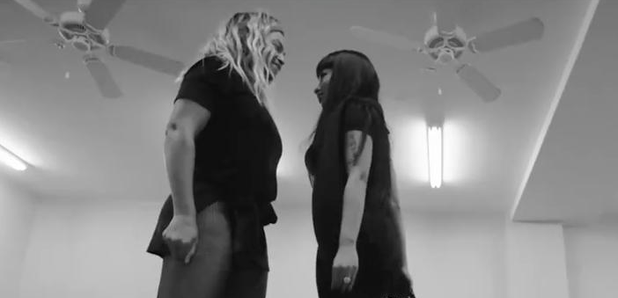 Nicki and Bey see who can 'ice grill' the other for the longest. But who wins?
Beyonce and Nicki Minaj completely slayed their first ever performance of their hit single 'Feeling Myself' at the recent TIDAL X: 1020 charity concert.
And it looks as though they had as much fun rehearsing as they did putting on the show for the audience.
In a new behind-the-scenes clip, Bey challenges Nicki to a hilarious 'Ice Grill' contest in front of their crew of back-up dancers.
Watch the footage below:
"By the way, ice grill me as long as you can," Beyonce tells Nicki, before they burst out in laughter.
According to reports, Nicki and Bey spent five hours rehearsing together in a Brooklyn dance studio perfecting their performance.
Along with the behind-the-scenes footage, Beyoncé unveiled a new song snippet dedicated to Nicki Minaj, called 'Darling Nicki (Minaj'.