Does This Confirm The Surprise New Beyoncé Album Is Actually Happening?
3 November 2014, 23:03 | Updated: 3 November 2014, 23:11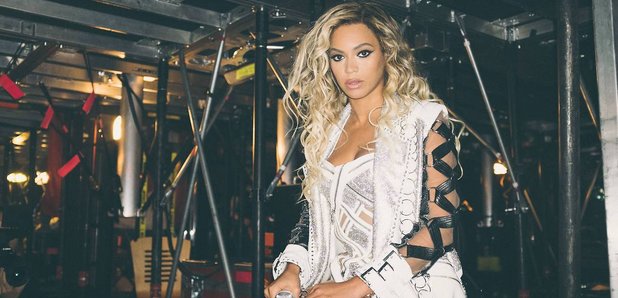 It looks like Beyoncé has another surprise album up her sleeve.
Update
New information has come to light that appears to confirm that Beyoncé will be dropping another surprise (or now, not-so-surprise) album this month.
The rumour began when a photo of what looked like a new Beyoncé tracklist leaked online. Although it is still unclear whether that tracklist is genuine, several of the song titles including 'Cherry' and 'Donk' have been registered with ASCAP (The American Society of Composers, Authors and Publishers.)
On top of that, it appears that
Amazon is now listing the album
, informing that it is four discs and will be released on 24th November, which is the date that Nicki Minaj was suppose to drop 'The Pink Print' but it has been mysteriously delayed (coincidence? Maybe, maybe not.)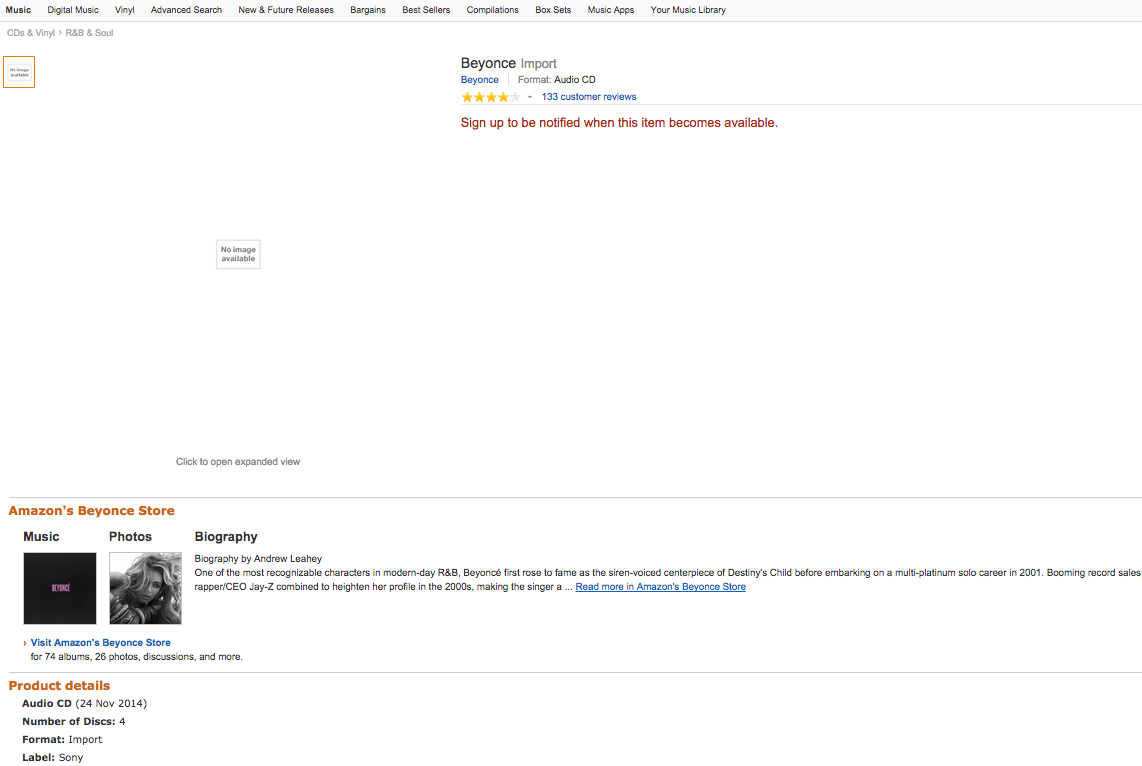 Beyoncé fan groups also noticed that the album has appeared on online retailers in other countries.
BEYONCÉ [Platinum Edition] - 4-disc is also available on Amazon France: http://t.co/25nHbx1s2s - On sale Nov. 24.

— BEYONCÉ LEGION (@Bey_Legion) November 3, 2014
BEYONCÉ [Platinum Edition] is also available for pre-order on Amazon Canada: http://t.co/Jp0dTPaNi1 & Amazon Japan: http://t.co/Bee6tMeCY9

— BEYONCÉ LEGION (@Bey_Legion) November 3, 2014

Queen Bey is coming for you.

3/11/14

A photo has been doing the rounds on social media that appears to show the tracklist for yet another surprise Beyoncé album.

The image shows a Parkwood Entertainment document (Beyoncé's entertainment and management company) that gives the supposed album a 14th November release date.

Songs on the album include the already unveiled 'Flawless (Remix)' featuring Nicki Minaj, another song Feat. Nicki titled 'DONK,' plus Rihanna and Justin Timberlake collaborations.

Titled 'Beyoncé - Self Titled - Volume 2' it is unclear whether this is a genuine leaked document or a hoax. We'll keep you updated.