Watch This Mum's Priceless Reaction To Being Surprised With Beyonce Tickets By Her Kids
10 June 2016, 11:04 | Updated: 10 June 2016, 11:15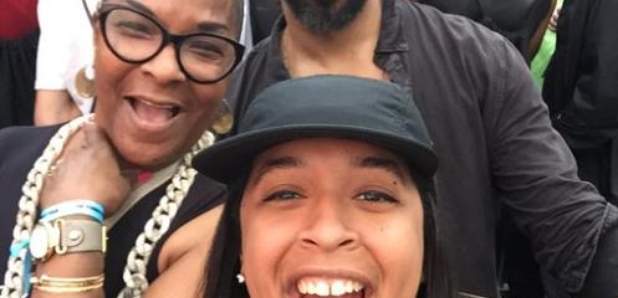 Best. Gift. Ever.
Beyonce tickets can be very hard to come by, but one mum got the surprise of her life when she was gifted VIP tickets to Queen Bey's Formation tour by her kids.
A brother and sister, Lowkeyshia and Shannon Cole, told their mum that they were taking her to a family dance party for her 65th birthday – but instead pulled up at outside the venue.
As you can expect, her reaction was amazing.
Watch below:
Here's the video of us telling my mother she's going to see @Beyonce #FormationWorldTour pic.twitter.com/QxZzYZtuSL

— Jade (@LE_BONES) June 5, 2016
Pt 2. Of the #FormationWorldTour Bday Surprise for my mom @Beyonce pic.twitter.com/sNfmvBZh1T

— Jade (@LE_BONES) June 5, 2016
Pt.3 of my mother's bday surprise @Beyonce #FormationWorldTour @shannon_sense pic.twitter.com/fYNSITSDPg

— Jade (@LE_BONES) June 5, 2016
"Our mom loves Beyoncé. She has followed her since her Destiny Child days, but she hasn't seen her live since her first solo tour for the Dangerously in Love album," Lowkeyshia told Complex.
"After learning what her birthday gift was, she was immediately overcome with disbelief, which eventually turned into gratitude.
"Oh my goodness. Thank you. Oh my goodness. Thank you so much," she said as they approached the Lincoln Financial Field. It was a fitting reaction for any member of the Beyhive."
STADIUM STATUS #FormationWorldTour @Beyonce @shannon_sense pic.twitter.com/wWO9N0ZRHE

— Jade (@LE_BONES) June 6, 2016
"My mom was still in shock when it was over, she really had no idea and she was also in amazement at how clearly we could see her," Lowkeyshia said.
"She thanked us the whole ride home and she has not stopped talking about it since."
Meanwhile, Beyonce recently made headlines for sneezing mid-performance on her Formation World Tour.