Lil Nas X Apologizes For 'Trolling' About Beyoncé Featuring On The "Old Town Road" Remix
11 April 2019, 17:36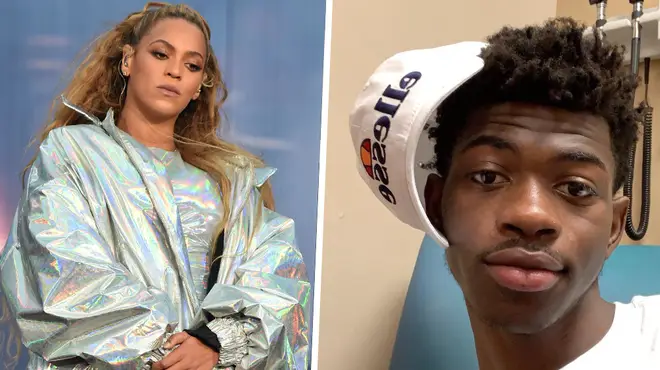 Lil Nas X takes to Twitter to apologise about trolling fans about a Beyoncé remix for his hit "Old Town Road"...
Lil Nas X has been teasing a Young Thug remix to his hit "Old Town Road" which just landed at No.1 on the Billboard Hot 100. The rappers fame came quick as his breakthrough track cause up a stir.
Despite only having one commercial track, he's been one of the most talked about celebrities for the past week. However, after teasing his Twitter followers by hinting there's a Beyoncé remix, Yoncé's beehives are not here for it.
Just yesterday, the new artist took to Twitter, hinting that he is working with Beyoncé on the remix to "Old Town Road". "Ready to tell them @beyonce," he tweeted with no clarification. Twitter fans became excited to see what it was that he was teasing.
As soon as Lil Nas X saw that the tweet caused blogs and news websites to report on it, he knew he messed up. The "Old Town Road" star quickly took to Twitter to apologise for his mistake. VibesLinkPromo posted an article on the possible collaboration and he quote tweeted the article with an apology.
"I was trolling sorry," he responded to the article.
"Old Town Road" blowing up to be a huge success caused Billy Ray Cyrus to see it and he jumped on a remix. But the Bey remix is non-existent...for now.