Here's What Happened When Beyoncé & Kim Kardashian Bumped Into Each Other Amid Feud Rumours
21 November 2017, 12:29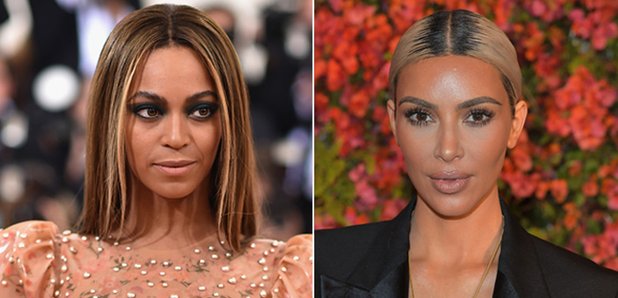 The duo met for the first time since their epic family fall-out.
Beyonce and Kim Kardashian have been spotted together for the first time since their public family dispute.
The A-List duo bumped into each other at mutual friend Serena Williams' wedding and, according to TMZ, the exchange was more than cordial.
Despite the ongoing feud between their husbands, Jay Z and Kanye West, Bey and Kim exchanged hellos, hugged and showed each other photos of their children in the VIP section, away from the prying lenses of the paparazzi.
They were joined by several of their closest friends including Kelly Rowland, Ciara, La La Anthony and Beyonce's mother, Tina Knowles.
The report somewhat contradicts the ongoing rumours that Beyonce has "never genuinely liked" Kim, but continues to act friendly around her due to sharing many mutual friends.
Jay and 'Ye reportedly did not accompany their wives to the star-studded celebration.
The former friends have been feuding since the end of 2016 following Kanye's infamous on-stage rant, during which he targeted both Jay and his wife.
'Ye later cut all business ties with Jay, which was followed by a lawsuit from Kanye alleging Tidal owes him over $3 million.