Are Beyonce And Kendrick Lamar Headlining Coachella 2017?
30 November 2016, 11:32 | Updated: 30 November 2016, 11:35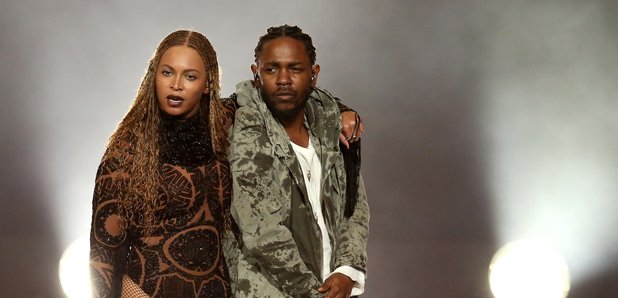 Could the rumours be true?
Beyonce and Kendrick Lamar are headlining Coachella in 2017, rumours have suggested.
According to Hits Daily Double, Coachella have 'locked in' the 'big three' for next year's festival - Beyonce, Kendrick Lamar and Radiohead.
If the rumours are true, this will be the first time Beyonce has ever headlined Coachella.
Kendrick Lamar hasn't played his own set at the festival since 2012, but did appear alongside Ice Cube and Anderson .Paak earlier this year for Coachella 2016.
The superstar duo have recorded and performed together in the past, in the form of their hit collaboration 'Freedom'.
Bey brought Kendrick out on stage for the final show of her Formation World Tour for an epic performance earlier this year.
In addition, the pair performed an equally explosive rendition of the same song at this year's BET Awards.
However despite the rumours, the official line-up is yet to be announced and is scheduled for release in January.
Coachella 2017 will take place on 14th-16th April and 21nd-23rd April.