Beyoncé Gives Kelly Rowland 'The Eyes' In Vintage Desinty's Child Video Clip
6 January 2014, 09:55 | Updated: 6 January 2014, 15:07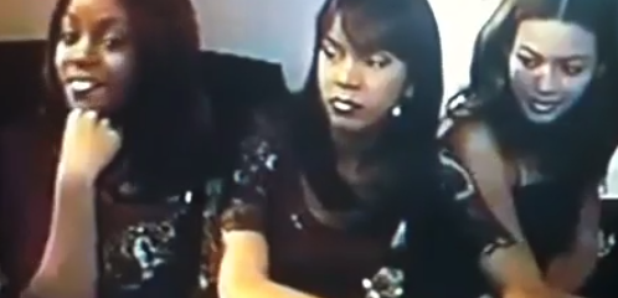 Watch the original Destiny's Child members reaction when Kelly Rowland announces herself as "second lead vocalist" of the group.
A hilarious old-school video clip has surfaced on social networking site Vine, showing Beyoncé and old Destiny's Child band mates giving Kelly Rowland a dirty look if ever we saw one.
As the foursome sit for an interview, Kelly Rowland introduces herself as "The second lead vocalist in the group" – the camera then switches to show Beyoncé, LaTavia and LeToya lean in to look at her in disbelief.
It doesn't end there, Beyonce then gives a perfectly timed cough and threw some unimpressed 'side-eye' Kelly's way for good measure.
The video might just win 'Vine of the year' and it's only January 5th. Watch the video below:
Beyonce and Kelly hooked up early last year with old band mate Michelle Williams to perform as a three-piece at the Superbowl. In the early days of Destiny's Child, both LeToya and LaTavia left the group and were replaced by Michelle Williams, when the band found huge success.