Beyoncé And Jay Z Approached Kate And Will Like Only Beyoncé And Jay Z Could
9 December 2014, 10:14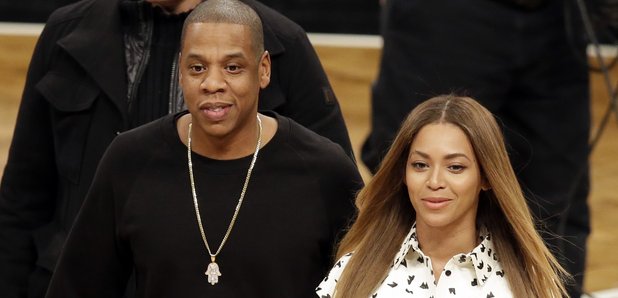 Because curtseys and bows are so 2013.
When Beyoncé and Jay Z spotted British royalty on their turf, at a basketball game at the Barclays Centre in Brooklyn, New York, of course they wanted to make Prince William and Kate feel welcome.
Being Beyoncé and Jay Z, they weren't about to walk around the perimeter of the court. Instead, the 'Drunk In Love' couple walked straight through the middle of the court between quarters to get to the Prince and Duchess.
Jay Z and Beyoncé crossed the Barclays court between quarters to greet the royals. Now back to their seats. That was fun.

— Matt Flegenheimer (@mattfleg) December 9, 2014
But they didn't do just any walk to approach royalty.
They did this walk.
The 'Lose Your Breathe' walk.
The 'Crazy In Love' walk.
All hail the queen.