Are Jay Z & Beyonce Dropping Clues About A Joint Album?
6 June 2017, 17:10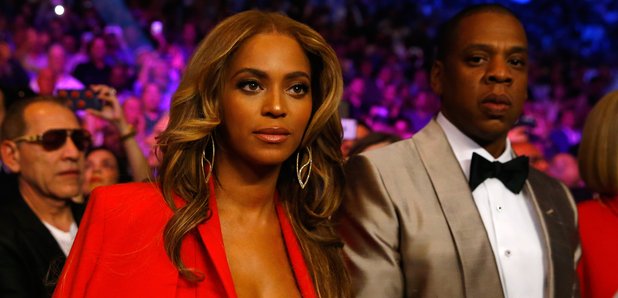 Something big is on the way.
Fans think that Jay Z and Beyonce might be planning to drop a new album after some cryptic clues have started appearing around New York City.
Adverts featuring the number 4:44 are currently being put up around the US city and some people are believing it's a sign from the Hip-Hop superstar couple.
The adverts are reportedly being paid for by Jay Z's TIDAL streaming service.
The 4:44 has popped up on music sites and the add is sourced and paid for by tidal. Then it's popped up all over NYC the past hour or two. pic.twitter.com/n8x3u2AD9c

— 21 Blainer (@Blainer93) June 6, 2017
New Jay Z album? 4:44. I'M READY. pic.twitter.com/GeE8YIQxEq

— champagneharthi (@thehartho) June 6, 2017
Uh oh, all the signs point to a new Jay Z (@S_C_) album very soon. pic.twitter.com/i0oD4zqAI8

— αμμΩ™ (@ammofr) June 6, 2017
Saw a casting for a Jay-Z video here in LA. So you know what that mean.....

— Stacey Hash (@StaceyHashh) June 2, 2017
Right. In the NYC Jay St. Subway station, all of the ads were just changed to big signs that only say "4:44", and nothing else.

WHY.

— Kim W. (@LurkingBklynite) June 5, 2017
There is something happening involving "4:44" and it appears related to Jay Z rollout.

— Robin Lundberg (@robinlundberg) June 5, 2017
Interestingly, the number 4 has extra significance for Jay Z and Beyonce, with the couple having matching IV tattoos on their ring fingers.
Jay Z was born on 4th December, while Beyonce was born on 4th September.
They also got married on the 4th April, which is consequently the 4th month of the year.
Jay Z and Beyonce also gave their daughter Blue, the middle name Ivy, which is a phonetic reference to the roman numeral form of four IV.
Following Beyonce's platinum-selling 'Lemonade' album, there were also rumours of a joint album however nothing materialised at the time.
There has also been confirmation that Jay Z is currently working on a new project, with Swizz Beatz hinting that the New York rapper is "Album Mode".
And with signs popping up all over New York, it appears that something is set to be drop very soon, although there is no official release date.
Are Jay Z and Beyonce about to release a new joint album?