Beyonce & Jay Z's Joint Album Is Coming Sooner Than You Think
24 May 2016, 10:43 | Updated: 24 May 2016, 14:45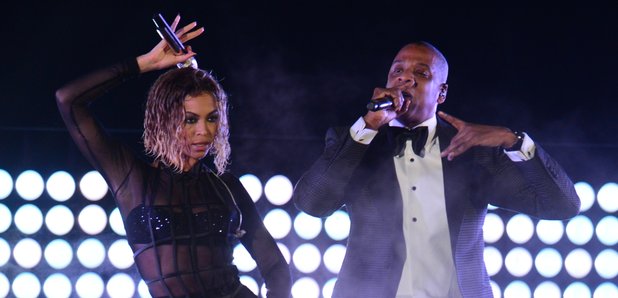 The highly-anticipated project is on the way.
Beyonce and Jay Z's highly secretive joint album is now complete according to reports.
Page Six claims that the famous couple are planning to address all rumours about their relationship on the upcoming project.
"Jay and Beyoncé were never going to do an interview to address all the questions that came up after LEMONADE," said a source.
"It's more their style to respond through music."
According to the report, fans won't have to wait long, as the highly-anticipated album is set to drop as a TIDAL exclusive "very soon".
Despite no official announcement from Jay Z or Beyonce, rumours about the album have been circulating since at least 2014, with a number of producers and insiders speaking on it.
Earlier this year 'Drunk In Love' producer Detail also revealed that the joint project was on the way.
"I'm working with a couple of new projects that I don't want to unveil, and then me and Beyoncé and Jay Z are actually doing something together this year," he said.
"When you think of Jay and Bey together, you think 'album.' You should already know."
The couple have collaborated on hit singles including 'Crazy In Love' and ''03 Bonnie & Clyde' but have never made an full album together.