A Beyoncé and Jay Z Collaborative Album Is Happening, According To Detail
10 February 2015, 14:35 | Updated: 10 February 2015, 14:39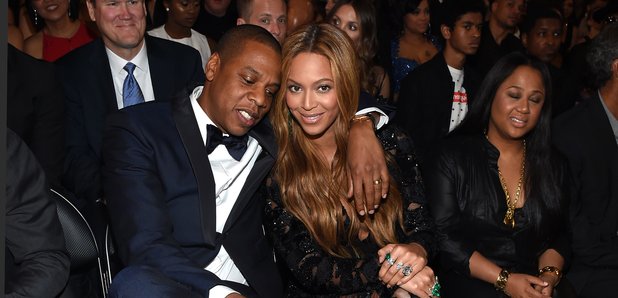 This sounds promising.
First came collaborations on '03 Bonnie And Clyde' and 'Crazy In Love', then came their 'On The Run' collaborative tour and now Beyoncé and Jay Z will reportedly release a collaborative album.
The news came from hit producer Detail, who spilled in a red carpet interview at the Grammys that a joint album is very likely.
"Me and Beyonce and Jay Z are actually doing something together this year" Detail said.
Although he beat around the bush slightly as the interviewer asked if he was working on a joint album, Detail pretty much confirmed the rumours without confirming them.
"When you think of Jay and Bey together, you think 'album'" he said. "You should already know."
Beyoncé performed a special 'Selma' tribute at the Grammy Awards on Sunday night (8th February) that saw her sing 'Take My Hand, Precious Lord.' Since then she has unveiled a behind-the-scenes look at the making of the performance and the meaning behind it.