Beyonce Opens Up About 'Ivy Park', Perfection And Being A Boss In Elle
5 April 2016, 10:48 | Updated: 5 April 2016, 14:20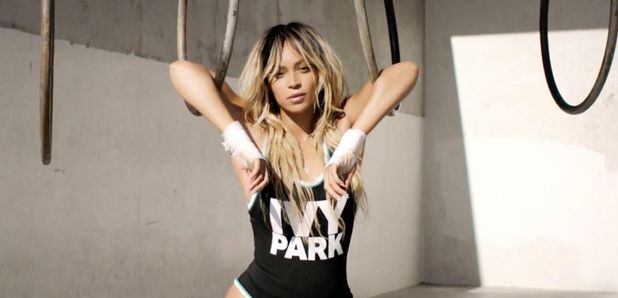 Queen Bey has spoken up.
After recently revealing her surprise new clothing line 'Ivy Park', Beyonce has opened up in a rare new interview with Elle.
The 'Formation' singer described the new athleisure line as a celebration of "every woman and the body she's in".
"I called it Ivy Park because a park is our commonality," she added.
"We can all go there; we're all welcomed. It's anywhere we create for ourselves. For me, it's the place that my drive comes from. I think we all have that place we go to when we need to fight through something, set our goals and accomplish them."
Queen Bey also responded to people who talk about her apparent "perfection".
"It's really about changing the conversation," she said.
"It's not about perfection. It's about purpose. We have to care about our bodies and what we put in them. Women have to take the time to focus on our mental health—take time for self, for the spiritual, without feeling guilty or selfish. The world will see you the way you see you, and treat you the way you treat yourself."
She also spoke about the pressures of running her own business.
The singer entered into a 50/50 partnership with Topshop to release her 'Ivy Park' clothing line.
"It's exciting, but having the power to make every final decision and being accountable for them is definitely a burden and a blessing.
"To me, power is making things happen without asking for permission. It's affecting the way people perceive themselves and the world around them. It's making people stand up with pride."
Meanwhile, Beyonce's new album is rumoured to be released any day now.
The singer has reportedly been spotted shooting music videos over recent months.