Beyonce Has Released A Teaser Trailer For New Ivy Park Range - And It's SO Motivational
30 September 2016, 11:02 | Updated: 16 May 2017, 15:34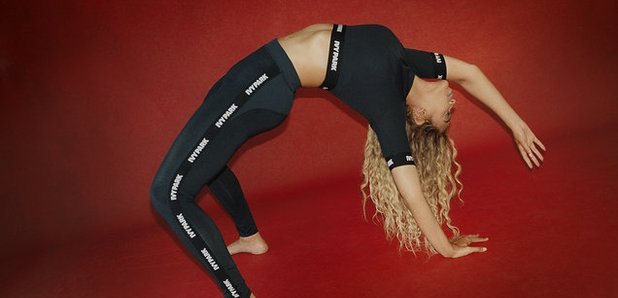 Queen Bey pays tribute to Jay Z and Blue Ivy.
Beyonce has released a new teaser video for her Ivy Park Fall/Winter 2016 Collection.
The footage shows Bey working out in her new activewear range, whilst she explains how she stays motivated and keeps her body in shape.
Bey posted the video on her own Instagram account, which has over 85 million followers.
Watch below:

"I stretch my body out like the horizon," says the singer in the new campaign video. "I teach my body everyday that I can go a little further"
"I know what it's capable of - I've seen it perform miracles."
Queen B also unveiled two pictures from the new collection from Ivy Park, which is now in it's second season.


She also pays tribute to her husband Jay Z, as well as the brand's name-giver, daughter Blu Ivy.
"When I'm about to give up, I picture that one person I love more than anyone. I picture them wherever they are in the world and I imagine myself running towards them.
"I see their face and they're smiling and cheering and they're so proud of me. They're shouting my name and I make it to the end. I push past the pain and I find love."
The Ivy Park collection is available to buy now from Topshop, Nordstrom and Net-A-Porter.