The Woman Who Photobombed Beyonce At The Grammys: "Strange Things Happen To Me"
2 February 2018, 12:53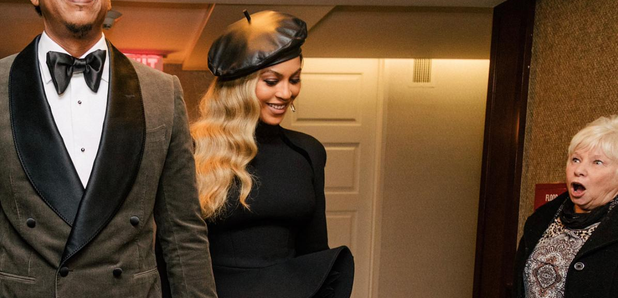 All I could think was, 'No one is going to believe me'
The woman at the heart of Beyonce's viral Grammys picture has described the situation as "hysterical".
Susan Monaghan accidently bumped into the 'Lemonade' singer and her husband JAY-Z in a New York hotel on the night before this week's Grammy Awards.
The picture of her hilarious reaction, which was posted on Beyonce's Instagram account, now has over 4.5 million likes on the photo-sharing app.
"I think she posted it for me," Monaghan told The Boston Globe. "So people would believe me."
Monaghan was in New York for her granddaughter's gymnastics competition and happened to bump into the superstar couple as she was walking back to her hotel room following a family dinner.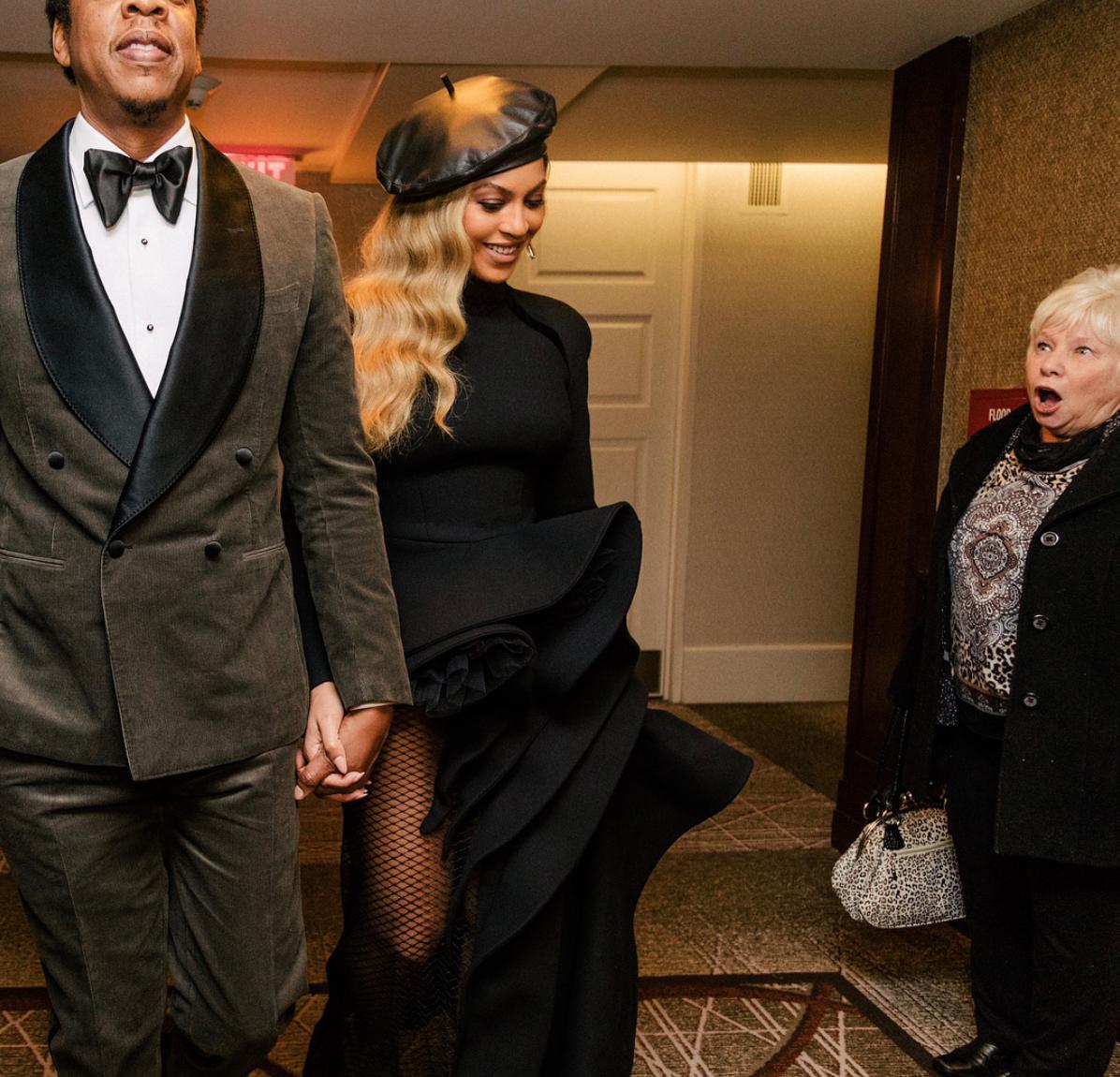 "I was like 'Oh my God!'" Monaghan said. "I looked at her and all I could think was, 'No one is going to believe me. No one is going to believe me.'"
After telling Beyonce about her disbelief, Monaghan said the singer flashed her a smile that said: "Don't worry, it's going to be OK," Monaghan said.
"I swear, I felt like I was being hugged by an angel," she said of the chance meeting. "I think it's hysterical. Strange things happen to me."
Meanwhile, JAY-Z was honoured at The Grammys this year and received an Industry Icon Award.
While their daughter Blue Ivy made headlines for telling Beyonce and JAY-Z to stop clapping during the awards.