Beyonce's Grammys Rehearsal Appears Online, Features Blue Ivy Singing "Surfboard"
8 March 2014, 09:21 | Updated: 8 March 2014, 14:04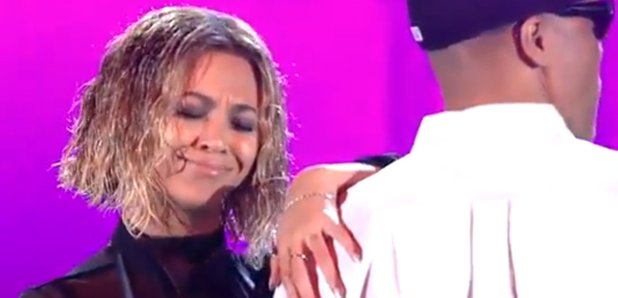 Watch what happened when Beyonce heard her daughter.
A video of Beyonce rehearsing for her much-talked about performance of 'Drunk In Love' at the Grammy Awards has appeared online and seemingly shows the star's daughter saying "Surfboard" over the microphone.
The video, which appeared online on Friday (7th March), has unsurprisingly already gone viral, although it is not clear how the footage has made its way onto the internet. Is it real? Watch below and make your own mind up.
Watch Blue Ivy apparently singing "Surfboard":
At the end of the rehearsal, Blue's voice can be hear singing "Surfboard", before Beyonce wraps up the song and Blue says "Hi mommy!", causing Bey to reply.
Beyonce's performance at the Grammys saw her team up with her husband Jay Z, although the rapper was not present during the rehearsal, according to this video.