These Girls Recreated Beyoncé's '7/11' Video And It's Hilarious
1 December 2014, 11:41 | Updated: 1 December 2014, 15:57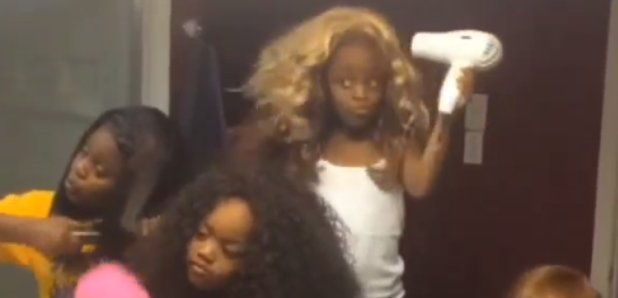 "I know you care!"
A group of young girls - lead by Cece - have recreated Beyoncé's latest music video, for new song '7/11' and the results are both adorable and hilarious.
The video sees one girl take the lead as Queen Bey, donning a blonde wig and a few outfit changes that are similar to Beyoncé's in the video, including a big baggy jumper and a dressing gown.
With her friends, she dances in a hotel room, gets out a hairdryer and speaks into her foot; "I know you care!"
Beyoncé unveiled the official video for '7/11' last week after a clip of the song's audio, and audio from her second new song 'Ring Off' leaked online.