Beyonce's Father Gets Dragged By The Hive After 'Leaking' News Of Birth
19 June 2017, 13:37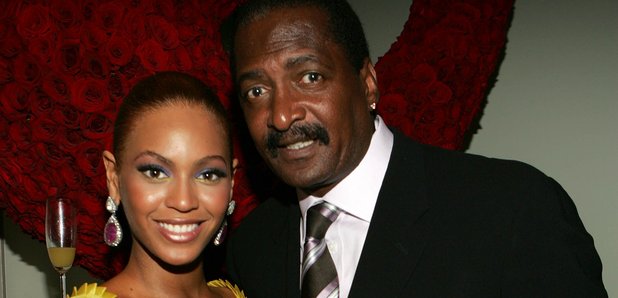 Fans are furious with Matthew Knowles after he appeared to confirm news of the twins' birth.
Beyonce fans are dragging the 'LEMONADE' star's father, Matthew Knowles, after he confirmed news of the twins' birth online.
Taking to his Instagram account on Father's Day, the music executive posted a picture message filled with party balloons that reads:
"Happy Birthday to the twins! Love, Grandad".
News of the much-anticipated birth had been rumoured in days previous, but had remained officially unconfirmed until Knowles' post.
Following much speculation, TMZ revealed that Bey delivered a boy and a girl on Monday but remained in hospital due to a "minor issue" after welcoming the twins.
And while many fans were excited upon hearing the announcement, many were furious with Bey's father and former manager for leaking the news before the singer herself.
Hive members blasted Knowles, labelling him as a "snake", "annoying" and a "swine".
That SNAKE Matthew Knowles was the one who leaked the news about Beyoncé giving birth to the twins pic.twitter.com/S1sskKFY7s

— ㅤㅤㅤ (@nycyonce) June 18, 2017
How dare Matthew Knowles raggedy ass announce the twins birth before Bey when we all already know she didn't even tell him she was pregnant

— Golden Ticket (@YanaGlo) June 18, 2017
Matthew Knowles is so annoying. Just no tact or respect for his daughter.

— Lord Deez Nutz (@OnlyThePoets) June 18, 2017
MATTHEW KNOWLES YOU GREASY ASS SWINE!!!! YOU GOT THREE WOMEN PREGNANT WHILE MARRIED TO TINA!!! MIND YOUR OWN SNOT NOSED KIDS YOU OAF

— Corgi Dad (@Ianfluence) June 18, 2017
Matthew Knowles is that father who is hella absent but brags on everything you accomplish.

— Sin Rostro (@Pleigher) June 18, 2017
Beyonce is yet to confirm the news herself.
Meanwhile, Bey's mother Tina Knowles raised questions after posting an Instagram video of herself in New York over the weekend.
Fans think it's highly unlikely that Tina would miss the birth of her new grandchildren, leaving many to believe that the twins may have arrived sooner than suspected - or that they haven't actually been born yet.