Beyonce Is Getting Fat-Shamed By Twitter Trolls And The Hive Are Furious
21 April 2017, 11:55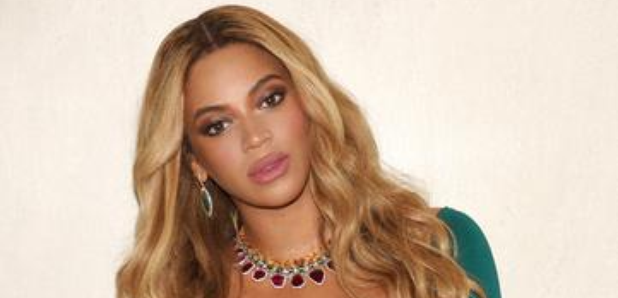 Star is currently pregnant with twins.
Beyonce recently found herself at the hands of Twitter trolls who fat-shamed her after an image of the star surfaced online.
The R&B singer was leaving the Beauty & Essex bar in Hollywood to celebrate the birthday of the senior vice president of Jay Z's music label Roc Nation when the snaps were taken.
The photos, taken by a paparazzo in Los Angeles, show Bey sitting in the backseat of a car, her long blonde braids falling over her shoulders.
However, it wasn't long before trolls surfaced online and took aim at the pregnant star, labelling her as "fat".
When you wanted her in high school vs when she wants you after college pic.twitter.com/TcafaV4ioR

— Chi Like Da Flatiron (@Ipraisewomen) April 20, 2017
Omg Beyoncé is so fat pic.twitter.com/tNWIogmtZh

— Slim (@slimshadycher) April 19, 2017
Beyoncé is getting so fat...

— ㅤ (@holyfamemonster) April 20, 2017
I just finished a massive piece of pie pic.twitter.com/6C7pT4SzXu

— mutha (@Beygency) April 20, 2017
Damn bruh Beyoncé's getting fucking fat! pic.twitter.com/StH86xjdpA

— Jay (@_champagnepepe) April 21, 2017
Unsurprisingly, Bey's loyal Hive didn't take the abuse of their idol lightly.
Fans took to social media to defend the 'LEMONADE' star, who is currently heavily pregnant with twins.
"Omg Beyoncé has gotten so fat" she still a queen and u still a peasant, next!

— Iqra Khan (@iraqgk) April 20, 2017
I really can't believe y'all are fat shaming that photo of Beyoncé in the car. She's fuckin pregnant with twins

— ASAP Yams (@LChillll) April 20, 2017
y'all annoying af saying Beyonce is fat SHE'S PREGNANT! DONT ACT LIKE YO MAMA WASN'T A CHEESEBURGER AWAY FROM BEING OBESE PREGNANT WIT YOU

— papi (@fvckcurtis_) April 19, 2017
The people that are like "Beyonce's gotten fat ew"
She's fucking pregnant, what's your excuse?

— Daniel (@danielgewall) April 19, 2017
Beyonce is yet to respond to the comments.
Nobody messes with The Hive...