Beyoncé And Ed Sheeran Performed 'Drunk In Love' Together At Global Citizen Festival And It Was Amazing
27 September 2015, 10:43 | Updated: 28 September 2015, 09:43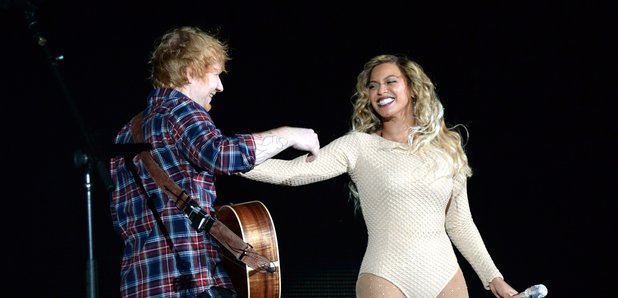 Prepare to become drunk in love with Ed and Bey.
Beyoncé and Ed Sheeran put a huge smile on fans faces when they got together to perform Beyoncé and Jay Z's hit song 'Drunk In Love' last night (September 26th) at Global Citizen Festival in New York's Central Park.
After performing his own set earlier in the night, in which he brought out Coldplay's Chris Martin, Ed was invited on to the stage during Beyoncé's set to sing an acoustic rendition of the song.
The night was full of surprises. During Pearl Jam's headline set, frontman Eddie Vedder welcomed Beyoncé to the stage to perform Bob Marley & The Wailer's 'Redemption Song', while photos of Nelson Mandela flashed on the screen in the background.
It's not the first time Bey and Ed have performed together, last year they hooked up at a Stevie Wonder tribute concert to perform his 'Master Blaster (Jammin').