Beyonce Performs 'Drunk In Love' With Jay Z In London, O2 Arena Goes Wild
1 March 2014, 22:19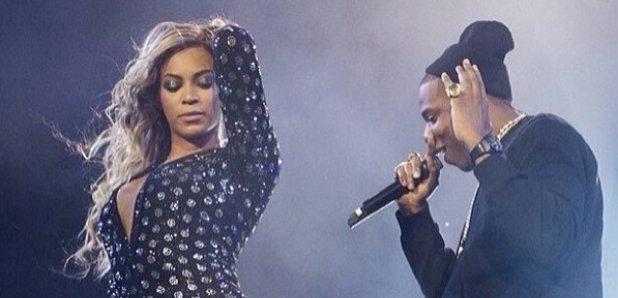 Watch the couple's steamy performance.
After remaining backstage for the whole of Beyonce's recent Mrs Carter Show UK tour, Jay Z finally made an appearance last night (28th February), joining his wife for a performance of 'Drunk In Love' at the O2 Arena in London.
Watch the performance below: (Warning: it contains language that some people may find offensive.)
Here's another video.
And another, where Beyonce tells the crowd to give it up for "My man".
The performance came at the first of six nights Beyonce is due to play at the O2 Arena over the next week and follows the couple's highly-publicised performance of 'Drunk In Love' at the Grammy Awards in February.
Earlier this week, Beyonce surprised a fan when she unexpectedly sang Happy Birthday to her during a performance in London. Beyonce started singing after spotting a birthday badge on the girl's top.
You can see pictures below.
You may also like: