Is Beyoncé Planning A Destiny's Child Reunion Tour And Album?
7 April 2015, 11:59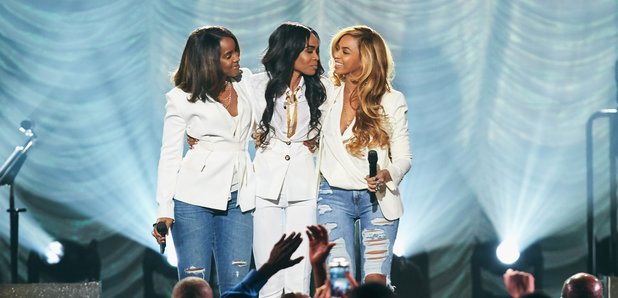 A decade after they split, Destiny's Child might be reforming.
Beyoncé, Kelly Rowland and Michelle Williams are reportedly getting back together for a Destiny's Child reunion, a decade after the successful girl band split.
Just weeks after they reunited to perform Michelle's 'Say Yes' at the Stellar Gospel Awards, the three women are said to be hooking up not only for a ten-year reunion tour, but also to record a reunion album, the Daily Mail reports.
The only problem is that although they might be coming back, it might not be under the name of 'Destiny's Child,' because of legal reasons that involve Beyoncé's father Matthew Knowles, who use to manage the band.
"Although Destiny's Child is made up of the three ladies, Beyoncé's father and former manager Mathew Knowles owns one-fourth of the group as well."
A source told the newspaper; "Anytime they do anything under the name Destiny's Child, he has involvement in it and money from it."
The three woman are reportedly trying to find a way to cut Matthew out of any potential reunion deal. Watch this space.