Watch: Beyonce Breaks Stage Set Mid-Show, Her Reaction Is All Of Us
16 June 2016, 15:11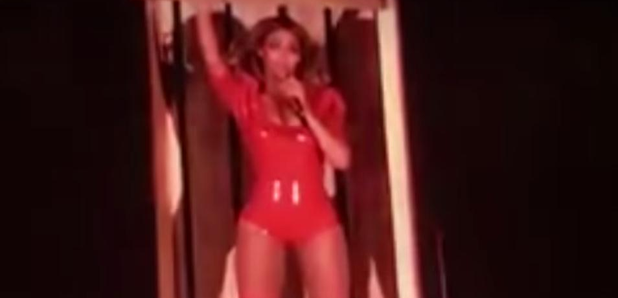 Ooops.
Sometimes things go wrong and you just have to pick up and get on with it - well, that's the reaction Beyoncé had this week when she accidentally broke a part of her stage set mid-show during her 'Formation Tour'.
Queen Bey was performing in front of her fans in Detroit, posing in a wooden box and holding her hands to its roof when a wooden block broke off and she found herself stuck holding it while thousands of audience members eyes were on her.
Watch what happened:
Being the professional she is, Beyoncé continued singing throughout the accident but let out an "oops" and a cheeky laugh, which fans went wild for.
Lesson: Queen Bey slays, even when the stage is breaking around her.