This Vine Of Jay Z's Reaction To Blue Ivy Dancing To Beyonce Is Amazing
25 August 2014, 11:45
I woke up like this.
Beyonce's performance at the MTV Video Music Awards in Los Angeles is already being described as one of the greatest in the ceremony's history, with the star performing 14 songs in just 16 minutes.
But no one enjoyed it as much as Blue Ivy.
It turns out Blue is already quite good at dancing along to her mum's routines (much to the surprise of dad Jay Z).
In fact, Blue spent most of Beyonce's performance dancing.
Flawless.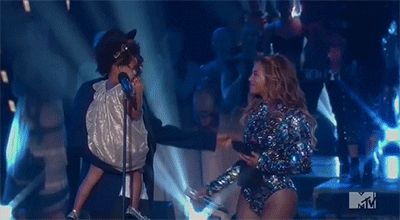 In case you missed it, you can check out Beyonce's VMA performance as part of our highlights, as well as see pictures from the red carpet and backstage.
You can watch the MTV Video Music Awards in full from 8pm tonight on MTV UK.