Beyonce's Insanely Expensive Birthday Cake Was Fit For A Queen
7 September 2017, 10:31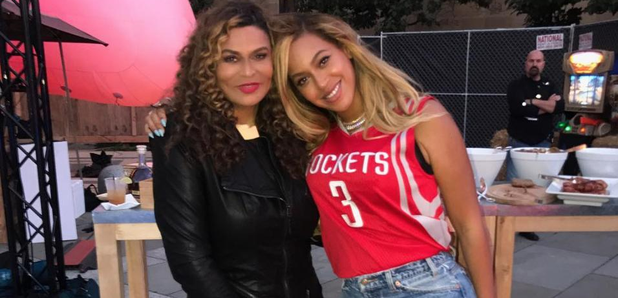 What a cake!
Beyonce splashed out an astonishing $3,500 on a special cake for 36th birthday over the weekend.
The 'Formation' singer celebrated the big day in Philadelphia at JAY-Z's Made In America Festival and requested for the city's Cake Life Bake Shop to create her cake.
The shop's owners reportedly got a mysterious request for a black and yellow cake with a geode theme.
The pricey honey lavender-flavoured cake, featured three tiers and contained edible sugar crystals, beehive-shaped cookies and a golden crown similar to the one she wore at the 2017 Grammys.
"Last week, a call came into Philadelphia's Cake Life Bake Shop requesting some cakes and cookies for New York clientele who were coming down for the Made In America festival over the weekend," a source told Fox News.
"The caller asked for various items and then specifically black-and-yellow-coloured items, including a black and yellow geode-themed cake."
The source added that once cake arrived at Made In America Festival, Beyonce's team "escorted [it] and cookies to a private area behind the festival stage."
Meanwhile, a number of Beyonce's family and friends celebrated her birthday by recreating the look from her iconic 'Formation' music video.