Beyonce's Grammys Performance Sounds Completely Different Once You Remove The Backing Vocals – WATCH
14 February 2017, 17:02 | Updated: 14 February 2017, 17:18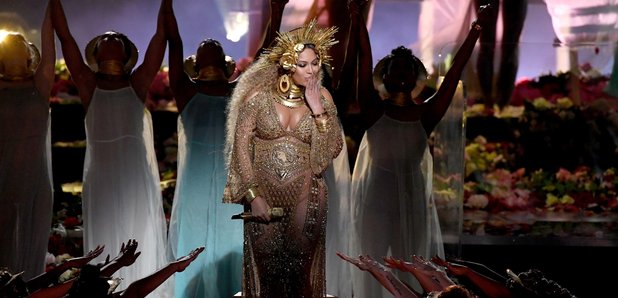 Wow.
Beyonce's amazing performance at this year's 59th Annual Grammy Awards completely stole the show earlier this week in LA.
The pregnant 'Formation' singer came equipped with holograms, dancers and a reclining chair that appeared to defy gravity.
However a member of the BeyHive has now completely stripped back all of the music and backing vocals, to reveal Beyonce's direct mic feed.
Listen to Beyonce's stunning vocals below:
Beyonces mic feed from her Grammy performance. She sounds better than the actual song. live. pregnant. with twins. pic.twitter.com/n3STjVAdgK

— Superpower. (@beyhivedc) February 14, 2017
Some fans have argued that the live version of 'Love Drought' is actually better than the album version which was recorded in a studio.
@beyhivedc LIKE BITCH @BEYONCE How do you sing a song better live than the studio version

— (@detailes) February 14, 2017
@moonhologram this was beyond a religious experience

— jord ~ (@kiriyamareii) February 14, 2017
@beyhivedc the sound of her breathing gives me life lol

— Creole PoundCake (@immaculate__Jay) February 14, 2017
@chrisyuung @beyhivedc i'm actually shook....there are no words

— chloe (@cutiepieleia) February 14, 2017
@beyhivedc her voice is glorious

— isata. (@_nubianroyalty_) February 14, 2017
Meanwhile, Beyonce had a mixed night at this year's Grammys – winning Best Video for 'Formation' but losing out to Adele in the Album Of The Year category.
The 'Hello' singer even snapped her Grammy Award in half on stage and tried to hand a piece to Beyonce.