Beyoncé Releases Behind-The-Scenes Video For The Making Of 'Pretty Hurts'
28 April 2014, 11:14 | Updated: 28 April 2014, 11:22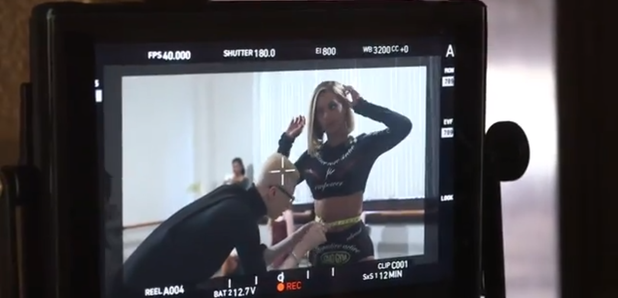 See how the making of Beyoncé's new single 'Pretty Hurts' went down.
Beyoncé has released a behind-the-scenes video documenting the making of the video for her new single 'Pretty Hurts.'
The video's director Melina Matsoukas explains the concept behind the video, which sees Beyoncé have plastic surgery, take part in a beauty pageant and ultimately break down from all the pressure.
"I'm pretending to get a facelift and botox" Bey says as she's in make-up, "It represents all of the things that women go through to keep up with the pressure that society puts on us."
Talking of the emotional scene in which she smashes up her trophies, Beyoncé asks: "When you get this trophy and you're looking at it, is it worth it?"
Watch the full behind-the-scenes video above, and check out the official video for 'Pretty Hurts' here.