What Does 'BAK' Mean? Fans Think Beyoncé's Coachella Top Might Have A Hidden Meaning
15 April 2018, 13:43 | Updated: 15 April 2018, 13:45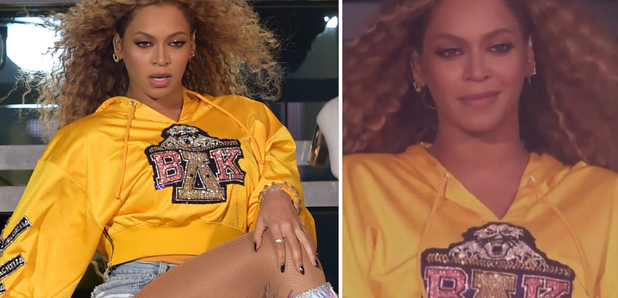 Some clever fans managed to decode the meaning behind Beyoncé's Coachella hoodie.
Beyoncé hit the Coachella stage late on Saturday evening to deliver a historic performance as the first black woman to headline the music festival.
The singer had five outfit changes over the course of the night, but there was one look in particular that made fans wonder whether Beyoncé was sending hidden messages.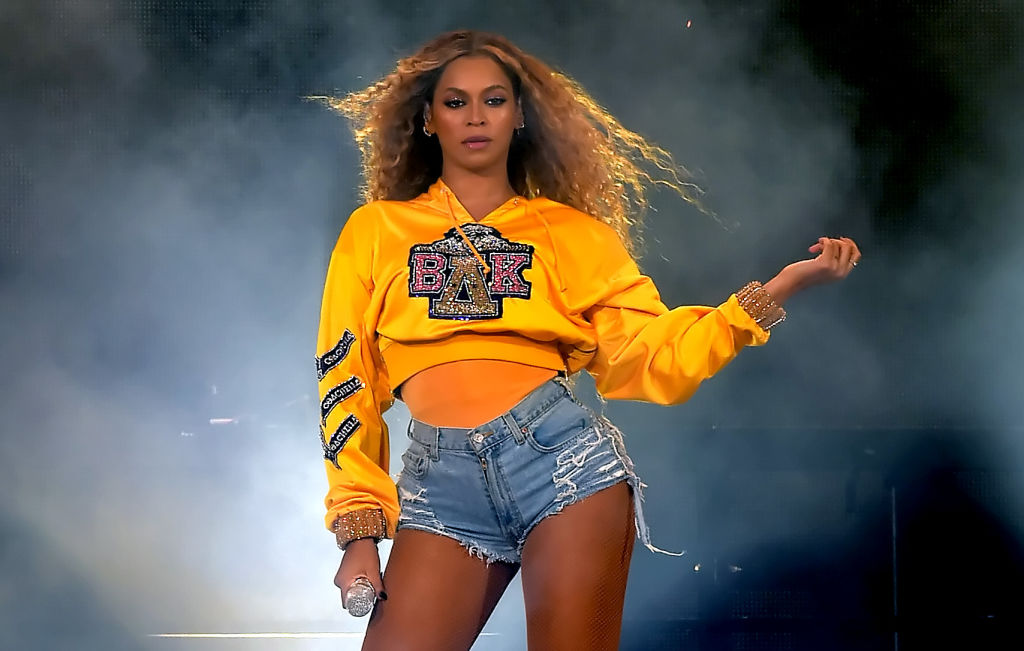 via Getty/Kevin Winter
During the first part of the performance, it appeared that Beyoncé was wearing a sparkly yellow hoodie with the letters 'BAK' on it.

Many fans weren't sure what 'BAK' meant, but they knew they wanted to be a part of it.
Some viewers even speculated that 'BAK' had something to do with Beyoncé potentially dropping a new album.
what is BAK and how much is it going to cost me @beyonce

— bugatti spaceship (@HeySheridan) April 15, 2018
#Beychella IS BAK THE TITLE OF THE NEW ALBUM?!?!?! I'M CONFUSED pic.twitter.com/SLP9Eeoq7d

— ʍɑuɾicio (@m_ps22) April 15, 2018

Although it's tempting to think that 'BAK' is the name or acronym of Beyoncé's next album, some clever sleuths online provided a much more realistic explanation.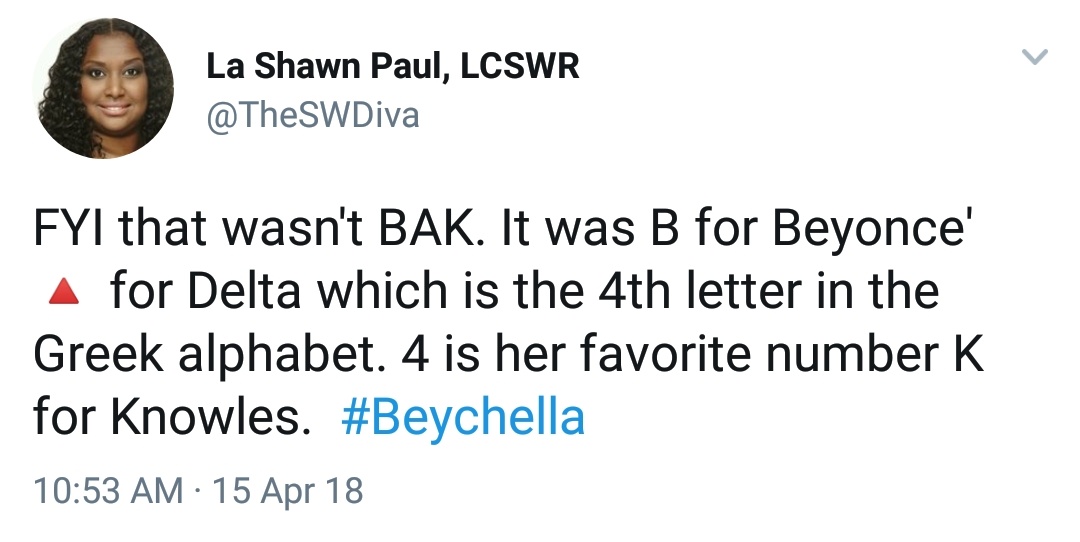 via Twitter/@TheSWDiva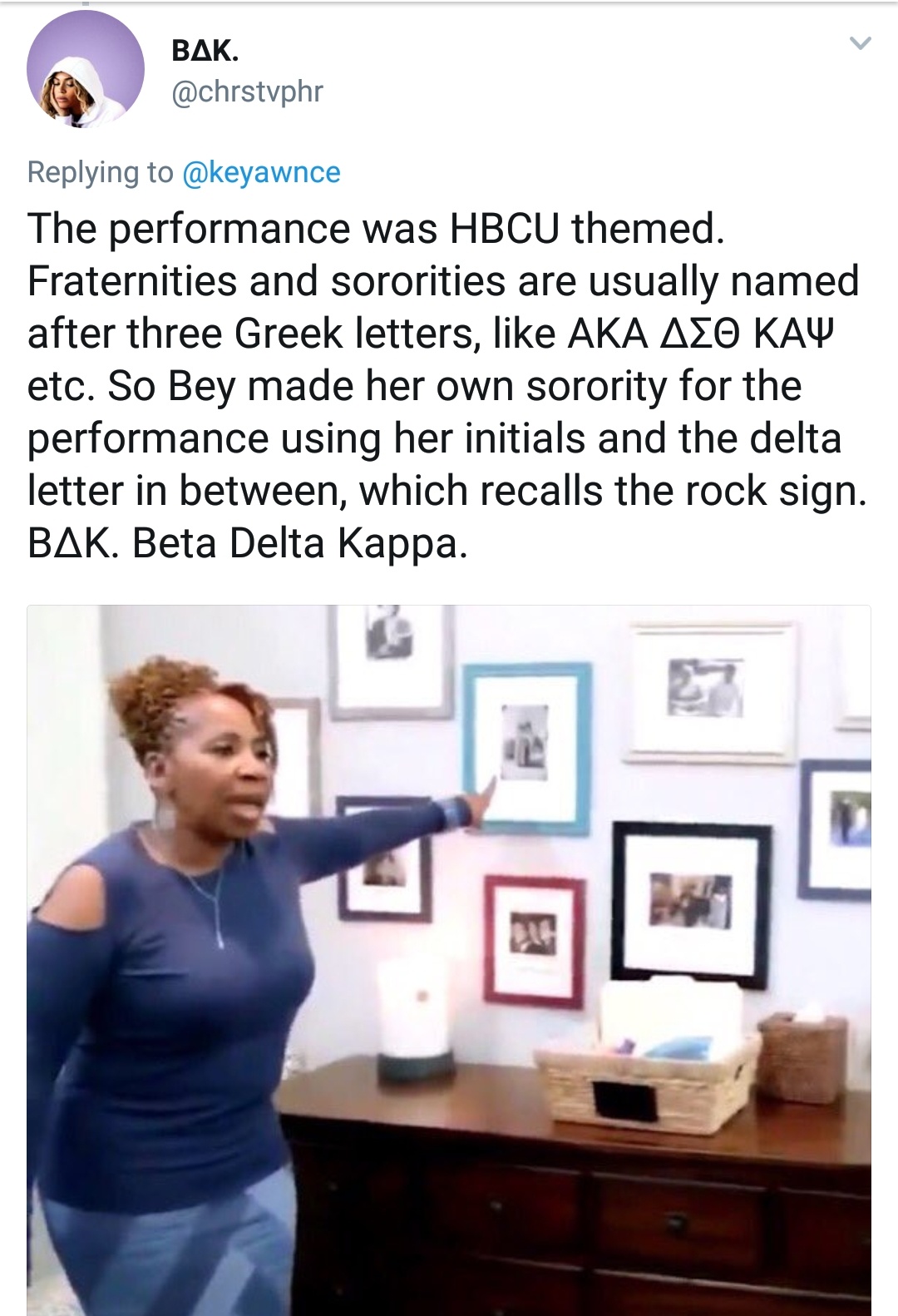 via Twitter/chrstvphr
Fans will know that Beyoncé loves the number 4. It appears that what looked like an A' on her hoodie was actually the symbol for Delta, the fourth letter of the Greek alphabet. Delta also resembles the 'Roc' hand symbol, which has been synonymous with Jay Z for years.
B- for Beyoncé (Beta)
Δ- for 4/Roc (Delta)
K- for Knowles (Kappa)
Her Coachella performance was full of HBCU skits and themes and it looks like Beyoncé wanted to add an extra layer by creating her own sorority.
Fans are now wondering how long it will be before they can buy their very own BΔK hoodies.