Beyonce Celebrates Album Release With Drake And J Cole
21 December 2013, 11:41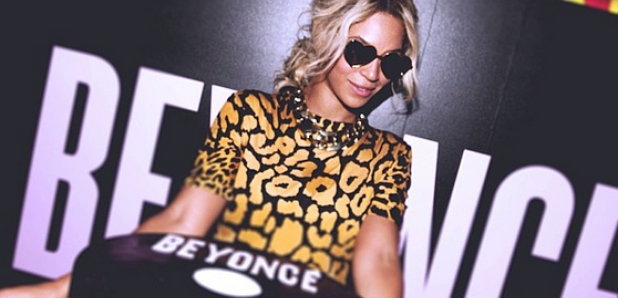 Watch Drake make a congratulatory speech to Beyonce as J Cole and guests play arcade games to celebrate the album's success.
Beyonce's been celebrating the release of her new self-titled album by hosting a private party in New York, with guests including Drake and J Cole.
The 'XO' singer hired out 'Dave And Busters,' a restaurant, bar and arcade following her concert at Brooklyn's Barclays Center and let loose as she danced with friends including stylist Ty Hunter and model Jessica White, both of whom make appearances in her new music videos.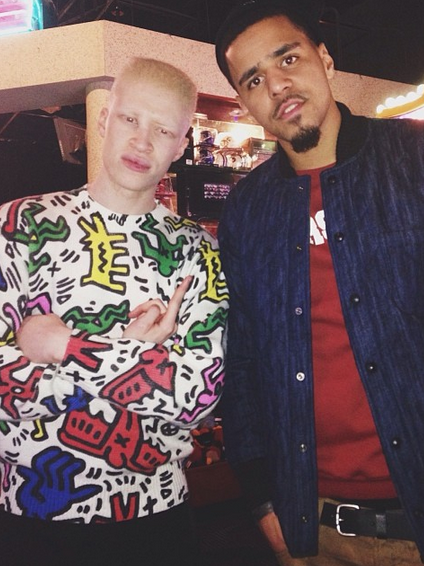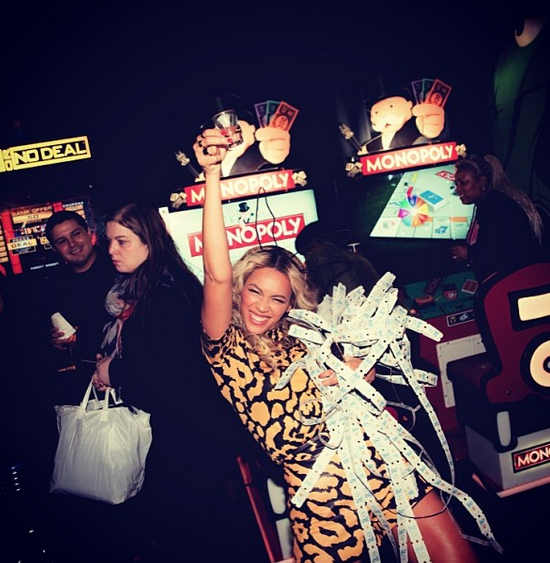 And why not? Queen Bey has a lot to celebrate. 'Beyonce' has sold more than one million copies in just six days, with 617,000 of those copies selling in the first three days of its release, meaning it's already America's 24th biggest selling album of the year (and its only been out a week!)
Although her hubby collaborator was overseas for a gig of his own on the night of the party, her other star collaborator Drake made it to the event, and was even caught taking the mic for a speech, saying: "Here's to the queen, the upmost congratulations".
Watch Drake make his speech below: