Did Beyoncé Have To Stop Another Woman Touching Jay Z?
14 February 2018, 13:04 | Updated: 14 February 2018, 13:20
Tiffany Haddish reveals what really happened at that party in December.
If there's one lesson we learned from 'Lemonade', it's that nothing gets past Beyonce when it comes to her man (we're looking at you, Becky with the good hair).
But it appears not everyone got the memo, as actress Tiffany Haddish reveals that Bey has to confront an unnamed actress after she got too close to Jay Z.
The 'Girls Trip' actress was in attendance at an after-party following one of Jay Z's concert, during which she spoke to the rapper alongside the unnamed woman.
Speaking to TV One's 'Uncensored', Haddish explained: "I was talking to JAY-Z for a little bit, and there was another actress that was there who was also talking to JAY-Z."
However, things apparently turned sour after the unnamed actress overstepped the mark.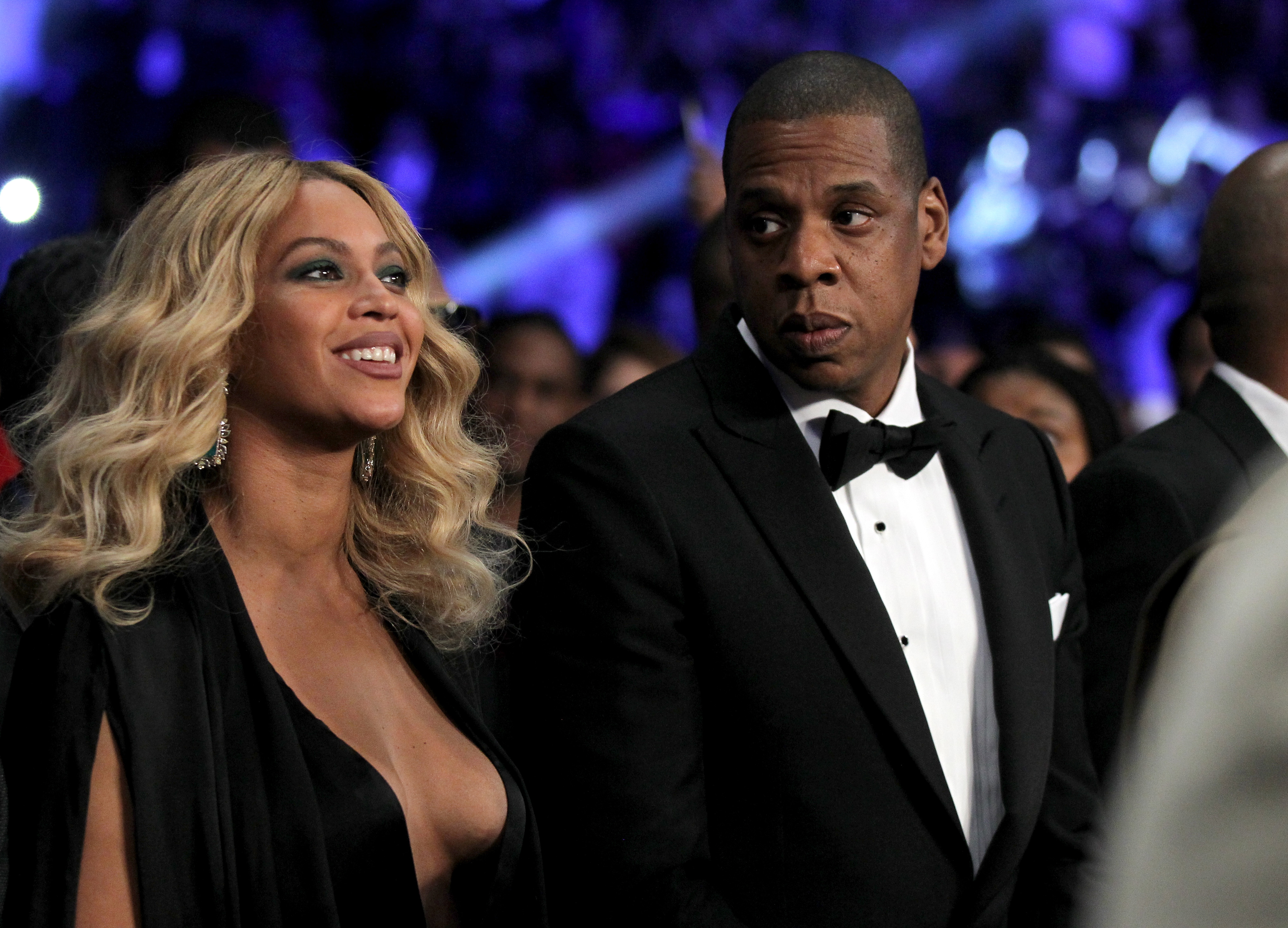 "She touched JAY-Z's chest and Beyoncé came walking up like 'Biitttchhh!'" Haddish revealed. "She didn't say that. But her demeanor, her body from the way she walked up on her was like, 'Get your hands off my man's chest.'"
Haddish refused to elaborate any further on the incident, but she did disclose that Bey then spoke to other actress and "some other stuff happened".
"But I'm not gonna say nothin' yet," she added. "But it's gon' be in the streets. You gon' know."
Interestingly, People suggest that the incident occurred on the same night that Haddish took that iconic 'wig-slip' selfie with Bey - and the same night that Bey stopped her from getting into a fight.
"I'm not at liberty to say what had went down at the party, but Beyoncé was just telling me to have a good time, and I was like, 'No, I'm gonna end up fighting this bitch!'" Haddish told Vulture in January.
"She was like, 'No, have fun, Tiffany,' and I said, 'I'm only going to have fun if you take a selfie with me.' She said, 'Okay,' and then she buried her face in my wig."
Beyonce is yet to comment on the reports.