Beyoncé's New Visual Album 'Lemonade' Is Now Available On iTunes But Not Spotify
25 April 2016, 12:56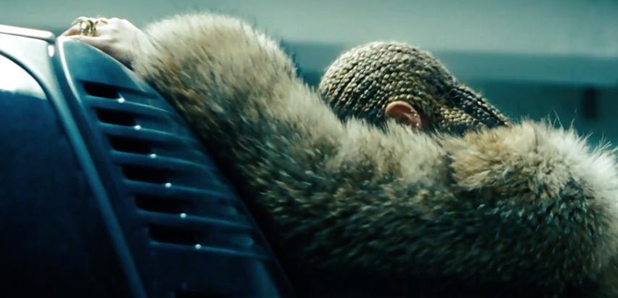 The new album features The Weeknd, Kendrick Lamar and James Blake.
Update
Beyonce's new album 'Lemonade' is now available to purchase on iTunes.
The singer's surprise new project reportedly only had an exclusivity period of one day on TIDAL, allowing other streaming websites to offer the album afterwards.
Get your hands on the album from iTunes here.
However interestingly, 'Lemonade' is yet to hit Spotify - which is another direct rival to TIDAL.
24th April
Following weeks of teasing that something big was coming, Beyoncé debuted her brand new album 'Lemonade' last night.
The drop came straight after Queen Bey premiered it in a one-hour film on HBO.
'Lemonade,' available to stream only on Tidal, features 'Formation,' which Bey played at the Super Bowl earlier this year as well as new songs that feature The Weeknd, Kendrick Lamar and James Blake, while Diplp, Hit-Boy and Mike WiLL Made It head up production.
Stream 'Lemonade' in full on TIDAL and catch previews of each song below:
Full lemonade tracklisting:
1. "Pray You Catch Me" [Produced by Kevin Garrett and Beyoncé]
2. "Hold Up" [Produced by Diplo, Beyoncé and Ezra Koenig]
3. "Don't Hurt Yourself" feat. Jack White [Produced by Jack White and Beyoncé]
4. "Sorry" [Produced by Melo-X, Beyoncé and Wynter Gordon]
5. "6 Inch" feat. The Weeknd [Produced by DannyBoyStyles, Ben Billions, Beyoncé and Boots]
6. "Daddy Lessons" [Produced by Beyoncé]
7. "Love Drought" [Produced by Mike Dean #MWA for Dean's List ]
8. "Sandcastles" [Produced by Beyoncé and Vincent Berry II]
9. "Forward" feat. James Blake [Produced by James Blake and Beyoncé]
10. "Freedom" feat. Kendrick Lamar [Produced by Jonny Coffer, Beyoncé and Just Blaze]
11. "All Night" [Produced by Diplo and Beyoncé]
12. "Formation" [Produced by Mike Will Made-It and Beyoncé]