Beyonce Finally Releases 'Crazy In Love' Remix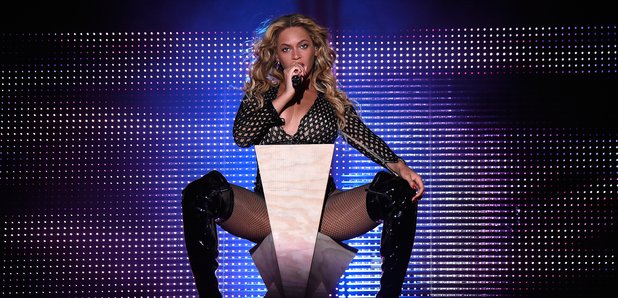 The song originally appeared in the 'Fifty Shades Of Grey' movie.
Beyonce has finally released the Fifty Shades Of Grey remix of her hit single 'Crazy In Love'.
The remix of the 2003 single featuring Jay Z originally featured in the steamy movie and was previously only available as part of the official soundtrack.
However to celebrate her birthday, Beyonce has made the track available as an individual paid download and available to stream on Spotify.

Beyonce's family and friends also made her a playlist for her birthday, celebrating their most cherished moments together.
Jay Z picked Coldplay's 'Yellow', adding "this song reminds me of you and I on vacation. 'Look at the stars, look how they shine for you'.
"So many legendary nights. It represents vulnerability, it's us in our own world, away from work and totally lost in love."
Meanwhile, Beyonce killed her performance at 'Made In America' festival, with an array of her biggest hits, Destiny's Child songs and her famous dance moves.
Jay Z was also in attendance attempting to keep a low-profile but was spotted fan-boying to Bey's performance.