Beyoncé Drops French Montana Remix Of '7/11'
27 December 2014, 19:09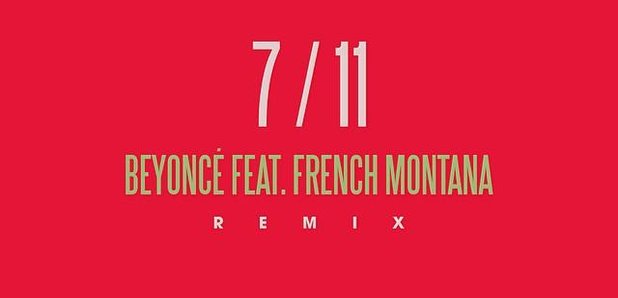 Because you can always rely on Beyoncé to deliver a brilliant Christmas present.
It might not be wrapped in a red ribbon, but Beyoncé and French Monata have just dropped off their late Christmas gift to you - a remix of Beyoncé's latest hit '7/11.'
The track, titled 'Detail Christmas Edition,' was unveiled on Boxing day and comes complete with its own festive artwork.
Listen to Beyoncé Feat. French Montata - '7/11 Detail Christmas Edition)' below:
Beyoncé's newest song dropped last month, with an amazing official music video that sees her dancing in front of a Christmas tree and with friends in a hotel room and on the balcony following soon after.
Since then the video has had countless parody versions pop up on the internet including a hilarious one from a group of toddlers, and several dance crews have shared their interpretation of the song.