Beyoncé Drops Surprise New Song 'Die With You' To Celebrate Wedding Anniversary
5 April 2015, 00:34 | Updated: 5 April 2015, 00:40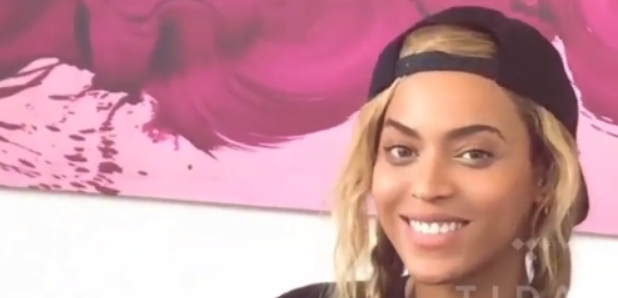 Beyoncé has unveiled a new song on Tidal.
Beyoncé has dropped a surprise new song and video, titled 'Die With You.' The '7/11' singer chose to drop the new song on the seventh anniversary of her and Jay Z's wedding day.
A video posted to her Instagram page shows Bey dressed down in a black t-shirt and baseball cap performing the love ballad whilst sat at a piano. In what looks like home footage, she is apparently singing to an empty room, but the end of the video shows that it was Jay Z shooting the whole time.
Hear a snippet of Beyoncé - 'Die With You' below:
The full song is available to stream through Tidal, the new streaming service that Beyoncé and Jay Z, along with a host of other stars including Rihanna and Kanye West, part-own.
It comes under a week after they both attended a press conference together about how Tidal plans to "forever change the course of music."