You Need To Hear This Big Aaliyah/ Beyonce Mash-up Track
31 March 2014, 12:44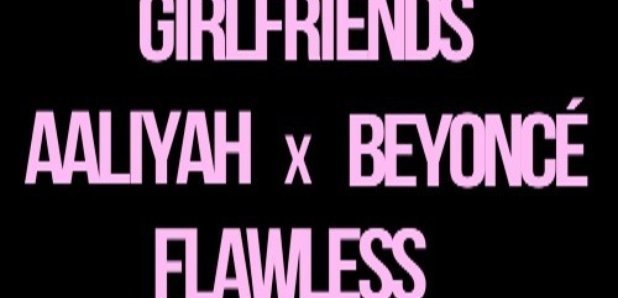 Two queens come together as 'Flawless' and 'Girlfriends' collide.
The only thing bigger than Beyoncé or Aaliyah is Beyoncé and Aaliyah on one track.
SoundCloud user 'RasheemD' has caught our eye with his endless creative mash-ups and covers, this one in particular, which mashes up Yaushameen Featuring Aaliyah's 'Girlfriends' and Beyoncé's recent single 'Flawless' is a must-hear.
Listen to RasheeemD's Aaliyah x Beyonce - 'Flawless Girlfriends (Mashup)':
Posted only two months ago, the track has already had over 20,000 listens on SoundCloud.
The user wrote: "This is a little mashup I made of Yaushameen featuring Aaliyah's 'Girlfriends' and Beyonce's 'Flawless' for Aaliyah's 35th birthday. Enjoy!"
Other big mash-ups from RasheemD come in the form of Aaliyah and Justin Timberlake colliding, plus Aaliyah and Drake.
Aaliyah X Justin Timberlake - 'Are You That TKO? (Mashup)'
Drake & Aaliyah - 'Hold On, You're All I Need (Mashup)'
See RasheemD's SoundCloud page here.