Hear BAUT's Big Remix Of Beyoncé's '7/11'
11 December 2014, 10:19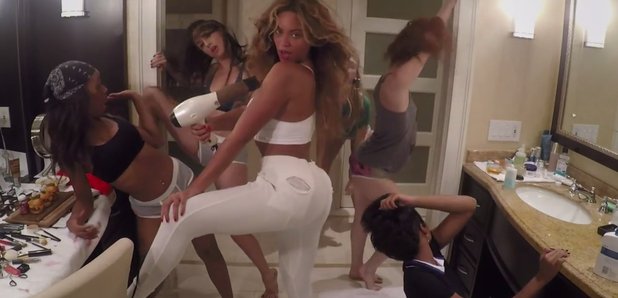 Hit play on this.
It's only been out for a few weeks but already people are getting their hands on Beyoncé's catchy new club track '7/11.'
English DJs CJay Swayne and Nathan Cozzetto - better known as BAUT - have given Bey's new song the remix treatment, giving it even more bounce.
The DJs have been making a name for themselves in 2014 with remixes of Azealia Banks' 'Chasing Time' and Jennifer Hudson's 'It's My World.'
Listen to Beyoncé - '7/11 (BAUT Remix)' below:
While BAUT have been busy mixing, Beyoncé's been busy meeting royalty. The 'Ring Off' singer and her husband Jay Z shook hands and made chit chat with Prince William and Duchess Kate this week when they were sat opposite each other at a basketball game in New York.