Is Beyoncé The Greatest Performer Of Our Generation?
17 April 2018, 15:27 | Updated: 17 April 2018, 15:51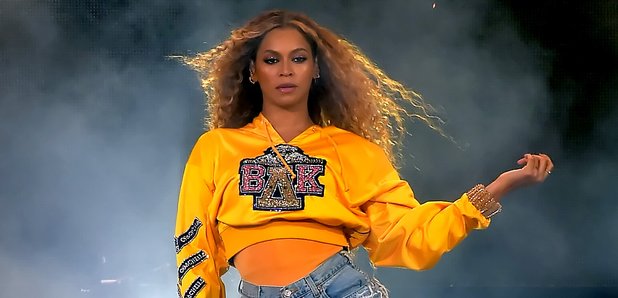 After an unforgettable headlining show at Coachella, Beyoncé appears not as a force to be reckoned with, but an unbeatable one.
Beyoncé Giselle Knowles-Carter. Singer, actress, dancer, performer, mother, feminist, activist, award-winner - her record of accolades seems almost inexhaustible.
Undoubtably the shining star of Coachella 2018, Bey left her mark on the Indio festival without breaking so much as a droplet of sweat, leaving the rest of the world gasping for breath by simply spectating.
Gracing the stage's catwalk dressed as a modern-day Cleopatra was a move that mimics the way in which many have hailed her throughout her career. Queen Bey, a symbol of music royalty, had entered, and all gazes switched to the 36-year-old star.
Flawlessly synchronised choreography followed, with Beyoncé and her troupe of dancers flowing as one powerful entity during the entire two-hour show, which featured a 26 song set list spanning Bey's entire career.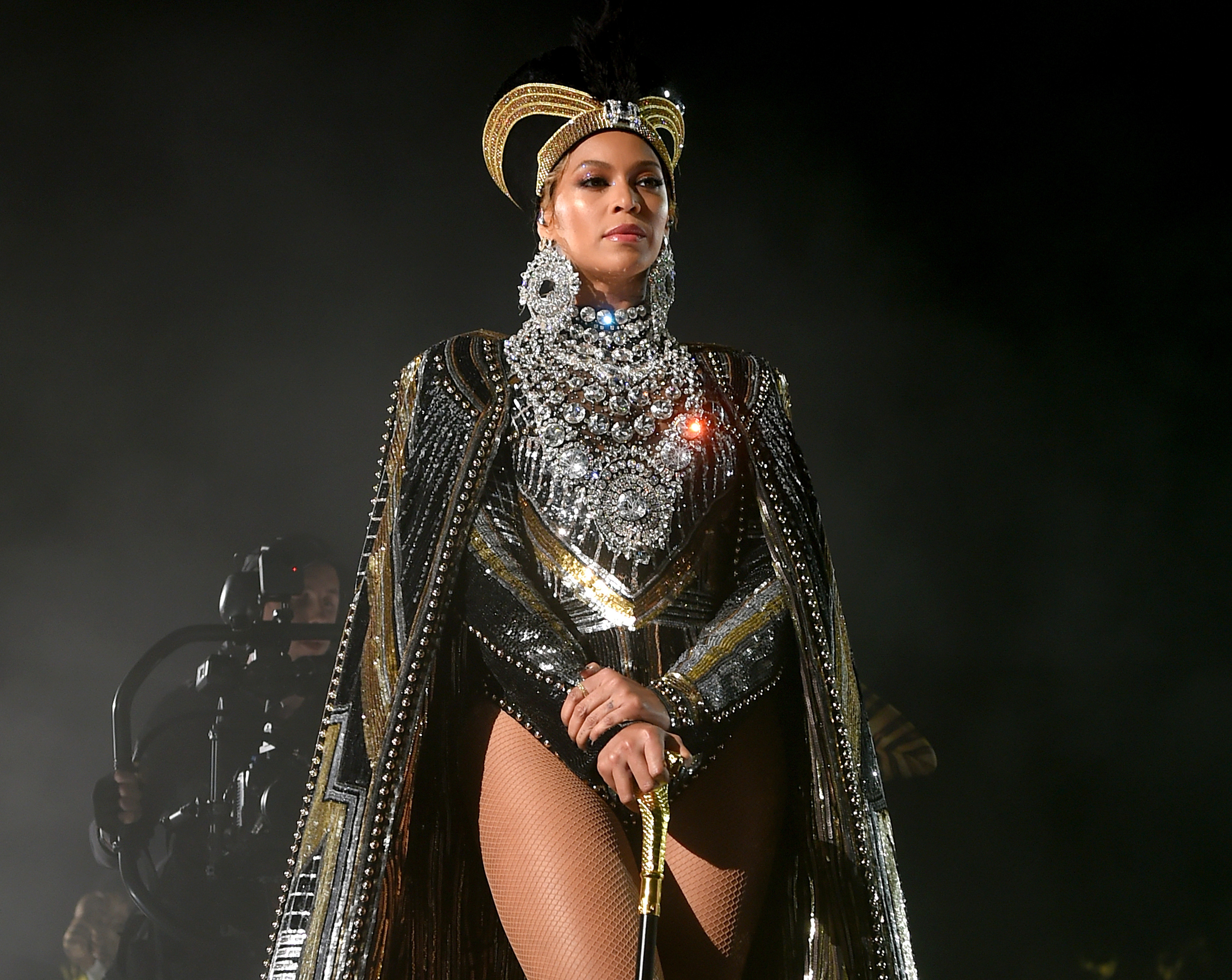 (Picture: Getty)
A career, it must be noted, that has garnered the 'Lemonade' star 22 Grammy Awards for both her solo material and her work with Destiny's Child. This makes her the most nominated woman, and the second-most awarded woman, in Grammy history.
Where Beyoncé arguably shines the most, however, is live on stage, as proven in her year-delayed Coachella headline slot. In 2013 - and again in 2016 - the singer joined a tremendous roster of artists, including Michael Jackson and Prince, to headline the Super Bowl halftime show.
The former performance was similar in cultural impact to her Coachella gig - a whirlwind of unfiltered (and unfaltering) vocals, epic dance routines, glorious crowd engagement and a long-awaited DC reunion, received with an overwhelmingly positive critical response.
Beyoncé is the best performer of our generation. Argue with your mother.

— Uma (@umaconte) 15 April 2018
Beyoncé is the greatest performer of our generation. No one touching her.

— alex medina (@mrmedina) 15 April 2018
If you think Beyonce is overrated you're just a hater at this point. She is the greatest performer of generation. You don't have to be a fan but please don't act like she's not the best at what she does.

— Kimberlee-Mykel (@kimberlee_mykel) 15 April 2018
Speaking of previously-mentioned Jackson, the icon himself was notably a fan. After Bey presented him with his Diamond Award at the World Music Awards in 2006 to roaring applause, he quipped that the audience were actually cheering for her.
Comparisons have long been drawn between Yoncé and the 'Thriller' hitmaker, who is often hailed as one of - if not the - greatest performer of all time. "Michael Jackson changed me, and helped me to become the artist I am", wrote Bey on the fifth anniversary of his passing.
Jay Z, the other half of the Knowles-Carter empire, once compared his wife's unstoppable work ethic to that of the late star: "Mike was such an innovator, but I think she's like the second coming, [...] She's like a machine."
Two legends of differents generations. pic.twitter.com/pfmW2M1DUG

— Beyoncé News (@TheYonceNews) 16 April 2018
Beyoncé is the Michael Jackson of our generation. In fact, she may even be better.

— Wilhelmina Slater (@willi3slater) 15 April 2018
MJ is and always will be the greatest entertainer of all time. I won't debate that with anyone because it's a losing battle.

However, Beyonce is the greatest entertainer of our generation, I don't know another performer who can do it like she does.#BeyChellla

— db (@danieloluwatobi) 15 April 2018
Beyoncé is an artist who proudly celebrates her heritage and gender, exhibiting themes including - but not limited to - black excellence, female empowerment, sexuality, equality, and self belief through her art.
Her 2016 Formation World Tour, which supported 'Lemonade', was an awe-inspiring display of water-drenched stages, more faultless dance routines and a 60 foot tall rotating LED cube. The tour cashed in a staggering $256 million at the box office.
Looking forward, Bey is about to embark on her upcoming co-headlining 'On The Run II' tour with Jay, a sequel to their 2014 stadium predecessor.
And if her boundary-breaking Coachella performance is anything to go by, fans can expect a show unlike any other. Take it away, Bey.
Do you think Beyonce is the greatest performer of our generation?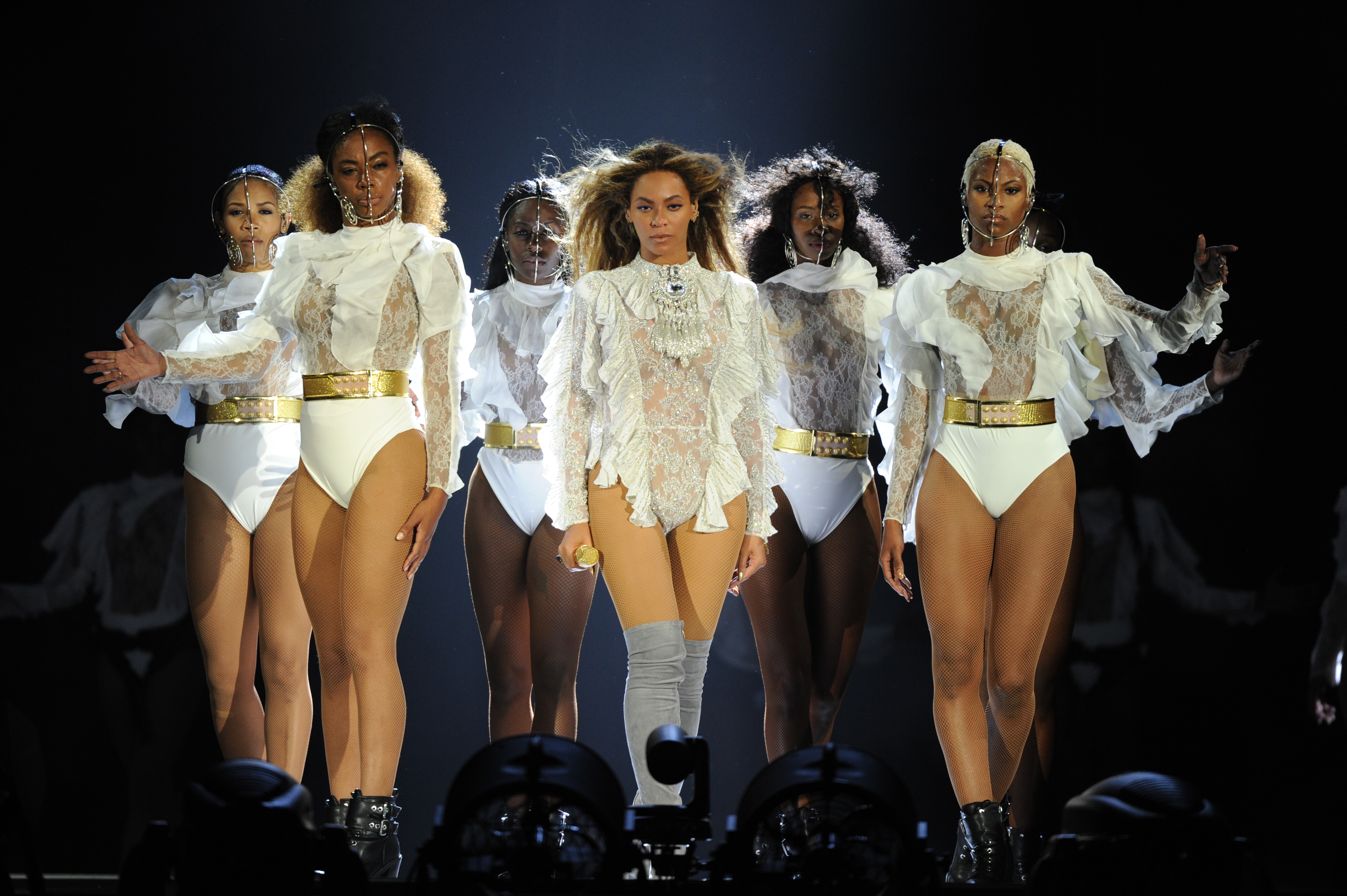 (Picture: Getty)