10 Iconic Moments From Beyoncé's Historic Coachella 2018 Performance
16 April 2018, 11:25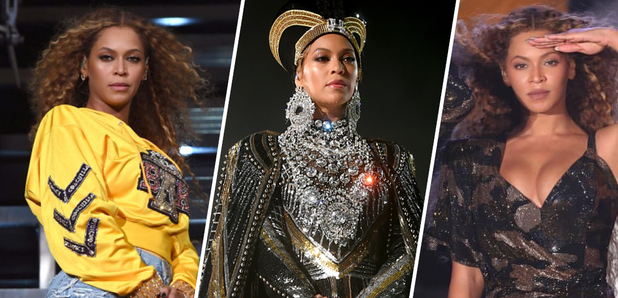 This has to go down as one of her best performances EVER.
Beyoncé just made history as the first black woman to headline Coachella. Beyoncé has always had a powerful stage presence, but she might have topped her personal best with this Coachella 2018 performance.
Watching the performance in its entirety is essential viewing, but we've got the highlights for you in case you needed a gentle reminder of why they call her The Queen.
1. The entrance blew people away.
via Coachella/YouTube
Ladies and gentlemen, an entrance.
2. Beyoncé's performance of "Lift Every Voice and Sing" aka "The Black American Nation Anthem" was a moment for the ages.
Beyoncé singing the "Black American National Anthem" pic.twitter.com/oDNcOzGM6U

— J (@Veganyonce) April 15, 2018
3. The "make me laugh" skit and "suck on my balls" dance break had the internet in stitches.
4. This iconic visual was everything.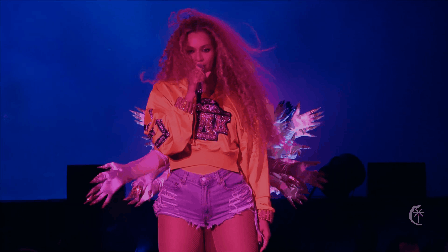 via Coachella/YouTube
5. Kelly and Michelle joined Beyoncé on stage and made everyone's Destiny's Child dreams come true.
The trio performed "Say My Name", "Lose My Breath" and "Soldier". This came after intense speculation that the three would reunite briefly at some point during the performance.
6. The Queen went SO hard during "Bow Down/I Been On".

7. 2 hours, 5 outfits. She did THAT.

via Coachella/YouTube

8. The tribute to Afro-beat legend Fela Kuti was a BIG moment.
9. Jay Z was there for the exact right amount of time to give everyone a nice Déjà Vu moment.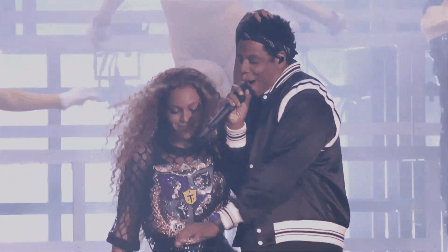 via Coachella/YouTube

10. Beyoncé and Solange, everyone!
A MOMENT!!!!!!!
#Beychella pic.twitter.com/wSrKG2VW4d

— Strong Black Lead (@strongblacklead) April 15, 2018
The talented sisters shared the stage and it was pure joy.