T.I. Talks Azealia Banks Beef, Says He's Got No Time For "Below Mediocre" People
18 June 2014, 17:16 | Updated: 18 June 2014, 17:45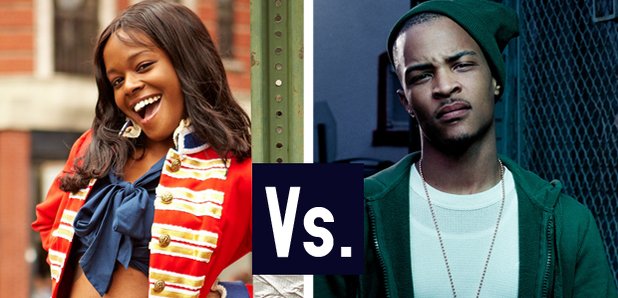 Hear what T.I had to say following their recent feud.
In an exclusive interview with Abrantee, 'No Mediocre' rapper T.I. has spoken out on his beef with Azealia Banks that almost blew up the internet yesterday.
"I don't believe in showcasing or applying too much energy or attention where it's not deserved," T.I. said. "I will, for the sake of my family, share all the embarrassment and shame that I can on something that's below mediocre."
Listen to Abrantee's interview with T.I.:
It all started when Azealia Banks took aim at T.I.'s wife, Tiny, on Twitter, saying she "can't read" among other things - T.I. was quick to respond, posting on Instagram that he would "end" Banks if she spoke of his family again.
Today, Abrantee got T.I. on the phone to ask what the deal was. T.I. said he didn't want to apply too much energy to anyone "below mediocre" but went on to reveal how he would defend his family.