Azealia Banks Slams The Women's March & Claims 'Feminism Is Dangerous' In EPIC Rant
23 January 2017, 10:32 | Updated: 23 January 2017, 13:44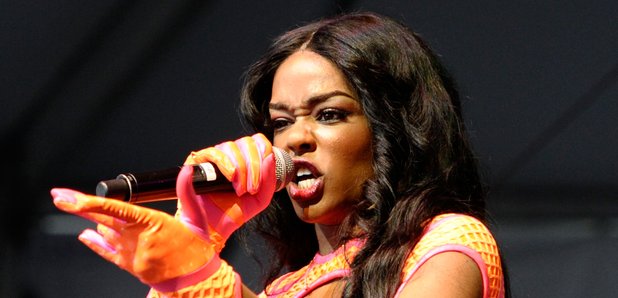 The outspoken rapper blasted the movement.
Azealia Banks has openly criticised The Women's March and warned her followers of the dangers of feminism.
The controversial rapper took a swipe at this weekend's international campaign, which saw hundreds of thousands of protesters take to the streets in cities all over the world on the first full day of Donald Trump's presidency.
Banks questioned the protest on Instagram, asking "Why do women fall for these white feminist tricks all the time?"
"Now that some white dude has taken office who simply said something silly about grabbing a p***y, they want to march in the streets under the guise of 'standing up for human freedoms.'"
"Intersectional feminism only exists in our heads lol," she continued.
"Feminism only cares about and fights for white women. Feminism is basically white women protecting each other and keeping all other women out."
The rapper continued her rant by claiming "white women could save the entire world" before adding that they don't want to.
"Look at the numbers for that march, look how much power and strength white women have when they join together. White women could save the entire world if they TRULY wanted to but they don't."
Banks went on to target country-pop singer Taylor Swift in her rant.
"If Taylor swift said to Vogue and told them to give equal opportunity to girls who don't fit the privileged white girl image what do you think would happen? DIVERSITY."
"We don't have true diversity and transparency amongst women as a cornerstone of mainstream feminism because white women don't want it !! They like their power and want to keep it," she said.
"What a lot of mainstream feminism stands for is dangerous because you have these very privileged and entitled white women speaking on be half of all women and it shouldn't be."
The '212' rapper made a bold statement on the equality between men and women.
"Man and woman are not equal and never will be because we're not supposed to!!" she said.
Finally, Banks concluded with the promise of new music "very soon", urging everybody to "just keep calm" until then.
The 25-year-old recently lashed out at fellow female rapper Nicki Minaj after the 'Anaconda' star allegedly mocked her in her new mobile.