Azealia Banks Claims She Is "Miles Ahead" Of Any Female Rappers & People Are Split
28 February 2018, 13:10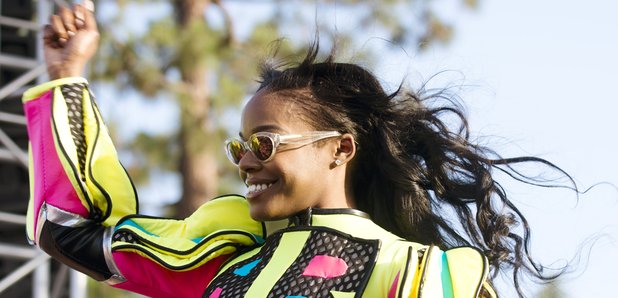 The rapper has sparked a debate online...
Azealia Banks has made the bold claim that she is currently "miles ahead" of any other female rappers.
The controversial rapper, who recently signed a million-dollar record deal, made the statement on Instagram.
"All jokes aside. Azealia Banks will have the album of the year across all the genres," she began.
"Broke With Expensive Taste is miles ahead of anything any currently active female rapper is doing, has done or will do for the next 20 years.
"And Fantasea Two will be a reconfirmation of the fact that I am one of the most talented women in music."
Check out the full statement below: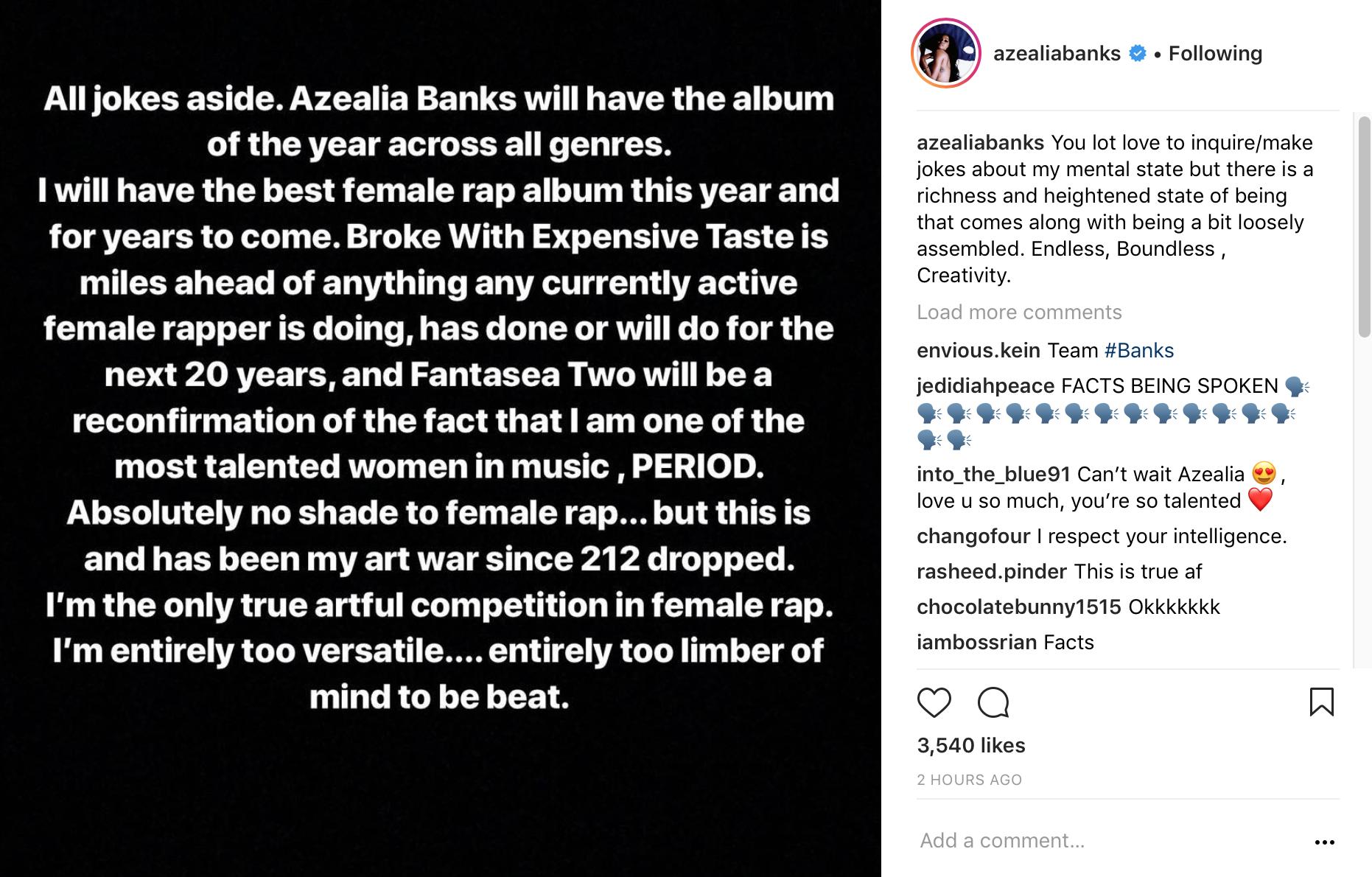 Following the rapper's controversial Instagram post, some fans took to Twitter to debate Azealia Banks' claims.
Interestingly, the discussion appeared to be split among fans, with some agreeing, while others were strongly disagreeing.
Don't get me wrong Azealia Banks is a troll and she's crazy but her music goes hard majority of the time .

— Shawnieee (@KueenShawnieee) 28 February 2018
Azealia Banks is probably the best female artist out rn, no one will admit it but it's true. Watch her top the charts, all of them. Her resurrection is soon. You've been warned!

— elizabeth (@TweetMeLizzy) 28 February 2018
Azealia banks be speaking facts but I can't stand that Bitch bro

— Aisha (@AishaNicol3) 28 February 2018
Really don't like the way Azealia Banks tries to instigate beef between female rappers.

— ODB (@OlDirtyBarbie) 28 February 2018
Azealia Banks is the best female rapper out... fight me.

— LXNR (@LXNRISM) 28 February 2018
Bra who is Azealia banks

— KATRICE. (@Tricey700) 28 February 2018
Meanwhile, Azealia Banks was recently in the headlines after slamming Cardi B online.
Banks labelled the 'Bodak Yellow' rapper an "illiterate untalented rat" in a scathing attack on social media.