Azealia Banks Reveals Why Her Collaboration With Iggy Azalea Will Never Be Released
17 August 2017, 10:37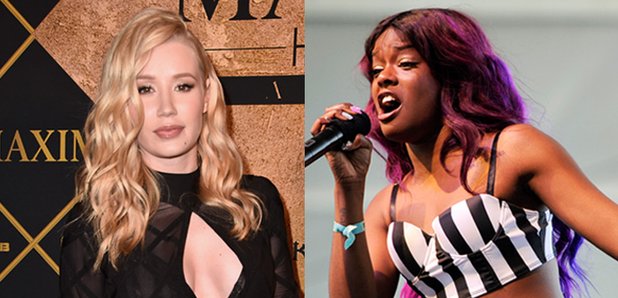 The rappers put aside their differences this summer after years of public beefing.
Azealia Banks has explained why her unreleased collaboration with Iggy Azalea will never see the light of day.
Following a history of public arguments, the former rivals appeared to reconcile over the summer after Iggy teased Azealia's involvement on her upcoming album 'Digital Distortion'.
"Azealia is going to be on DD. We are collaborating." the 'Fancy' rapper revealed on Snapchat in July.
Iggy Azalea announces via Snapchat that Azealia Banks will be featured on her upcoming album! pic.twitter.com/VTBp4snyE0

— Pop Crave (@PopCrave) July 3, 2017
While fans had mixed opinions on the link-up, Banks has now claimed that the proposed collaboration won't be happening after all because Def Jam will no longer be releasing singles from Iggy.
"Iggy Azalea collaboration is def not happening as Def Jam aren't releasing anymore singles for her" the '212' rapper wrote on her Instagram story.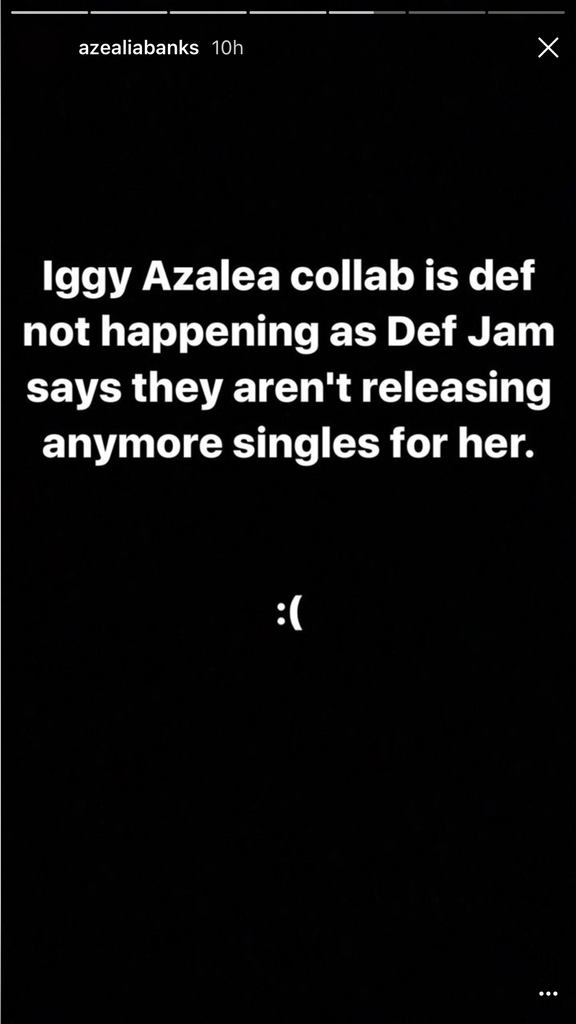 'Digital Distortion', Iggy's follow-up to 2014's platinum-selling 'The New Classic', still awaits an official release date.
The lead single from her sophomore album, 'Mo Bounce', failed to chart on the Billboard Hot 100 chart, while her latest single 'Switch' also failed to appear on any US charts.