Azealia Banks Savagely Slams Cardi B, Calls Her A "Typical Bronx Rat"
5 April 2018, 11:50 | Updated: 10 April 2018, 14:46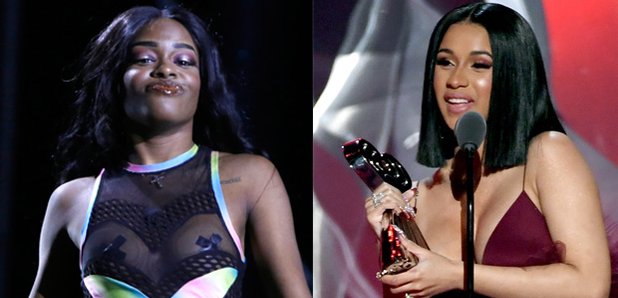 Azealia has unleashed a huge rant ahead of Cardi B's new album.
Azealia Banks has launched another brutal verbal attack on Cardi B via Instagram.
The controversial '212' rapper, who previously labelled Cardi an "illiterate untalented rat", has slammed her once again ahead of her album release tomorrow.
After Cardi appeared to retweet somebody dissing Azealia Banks, she fired back on Instagram, writing: "How many times I mention this b*tch directly and she still won't say anything directly."
She also added that Cardi B shows "typical Bronx rat behaviour" and "got pregnant for Migos leftovers."
See the full rant below:
Cardi is yet to officially respond to the comments.
Meanwhile, Cardi B has released the official tracklist for her highly anticipated debut album 'Invasion Of Privacy'.
The rapper, who will release the album on 6th April, has unveiled all 13 tracks and has promised some surprises.