Avicii Announces Retirement, Deadmau5, Oliver Heldens & More React
30 March 2016, 11:54 | Updated: 16 March 2017, 15:37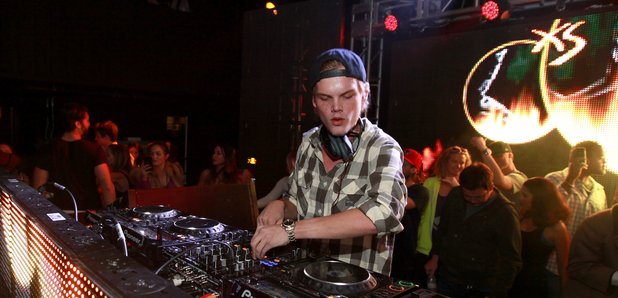 "I could be back ...but I won't be right back."
Avicii has officially announced his retirement from performing live music.
The EDM DJ and producer explained his decision in a heartfelt letter released on his website.
"I needed to make the change that I'd been struggling with for a while," he began.
"My choices and career have never been driven by material things...I have too little left for the life of a real person behind the artist."
Avicii also stated that 2016 will be the last run of his live performances although and added that he will "never let go of music."
"Let's make them go out with a bang! One part of me can never say never, I could be back ...but I won't be right back."
Other EDM artists have since taken to Twitter, posting messages of support, including Deaudmau5, Oliver Heldens and Chainsmokers.
.@Aviciii pic.twitter.com/VQDVo3DoX5

— dead mow cinco (@deadmau5) March 29, 2016
Sad to hear about @Avicii, been a fan since his early stuff in 2009. Hope he keeps on making a lot of new music! https://t.co/8cV968FSWo

— Oliver Heldens (@OliverHeldens) March 29, 2016
good choice @Avicii , all the best for you brother!

— Thomas Gold (@thomasgold) March 29, 2016
Much love to @avicii and his new beginnings! Thanks for being so inspiring to us and we wish you the best man!

— THE CHAINSMOKERS (@TheChainsmokers) March 29, 2016
Brave choice wishing all the best to my brother @Avicii we are always here for you! https://t.co/c6O9yVXkI4

— Nicky Romero (@nickyromero) March 29, 2016
Read your post on touring. I know how hard the decision was but I also know how right it felt once you figured it out. Much love. @Avicii

— Steve Angello (@SteveAngello) March 29, 2016
@Avicii we're going to miss you on the road!https://t.co/4lYXINzmhz pic.twitter.com/but1nW7Rfl

— Steve Aoki (@steveaoki) March 29, 2016
Avicii's upcoming live shows include appearances at Creamfields and the UK leg of Electric Daisy Festival in Milton Keynes.
His final scheduled gig is currently at Belfast's Boucher Playing Fields on 26th August.